All Games ONLINE until further notice (see schedule below)
SATURDAY 17 APRIL @ 2.00 pm - 499er Game 
SUNDAY 18 APRIL @ 2.00 pm - Open Game
ONLINE GAME SCHEDULE FROM
 21 March 2021

 
Monday @ 2.00 pm - Open Game 
Tuesday @ 7.00 pm - 149er Newcomer/Junior Game
Wednesday @ 9.30 am - Open Game 
Thursday @ 7.30 pm - Open Game 
Friday @ 2.00 pm - Open Game 
Congratulations to those with Over 70% Games
COVID PROTOCOL APPLIES FOR ALL GAMES AT THE CLUB - Click here
LUNCH BREAK PROTOCOL FOR ALL-DAY COMPETITIONS - Click here 
Welcome to the Bermuda Bridge Club Website
We are a members' club and the principal bridge club on our beautiful island.   We run an open, stratified duplicate game on Monday afternoon, Wednesday morning, Thursday evening and Friday afternoon.
2019 Mixed Pairs
The Mixed Pairs was held as a 2 session event on Saturday 13th April 2019. 18 Pairs took part - congratulations to the winners, Ed Betteto and Elizabeth McKee. In second place was Gertie Barker and John Burville (who won the morning session) and in third place Diana Diel and Mike Viotti. Linda and Bill Pollett came first in Section B (and 5th in Section A). Well done to all who took part.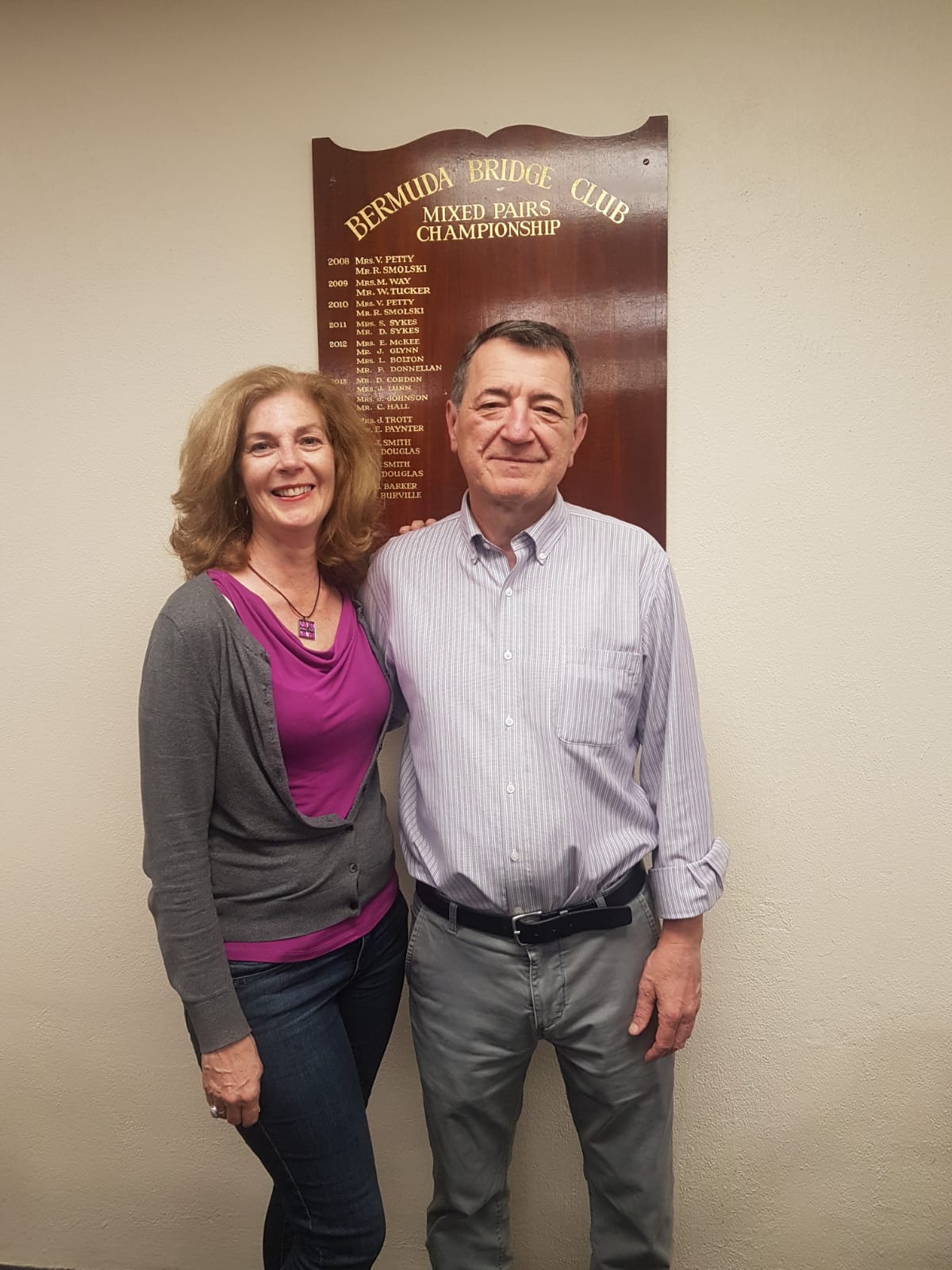 Novice Pairs champions 2019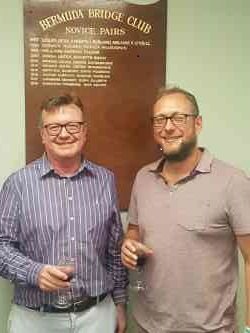 In a close 5 table championship, less than two matchpoints (half a board) separated the first three pairs, Congratulations to the champions, TIm Mardon and Charlie Griffiths, who just held off Mark Stevens and Malcolm Moseley (2nd) and Jean Schilling & Katyna Rabain (in 3rd place). We were also pleased to see a number of our youth players taking part, of whom Ross Cooper and Scott Gilbertson were only just out of the top three coming 4th overall. Well done everyone.
Junior Pairs Champions 2019
Congratulations to Delton Outerbridge and Nick Kempe, Junior Pairs Champions for 2019. A long day of bridge, where stamina was needed by the eight pairs who took part - including some of our newest members - well done all.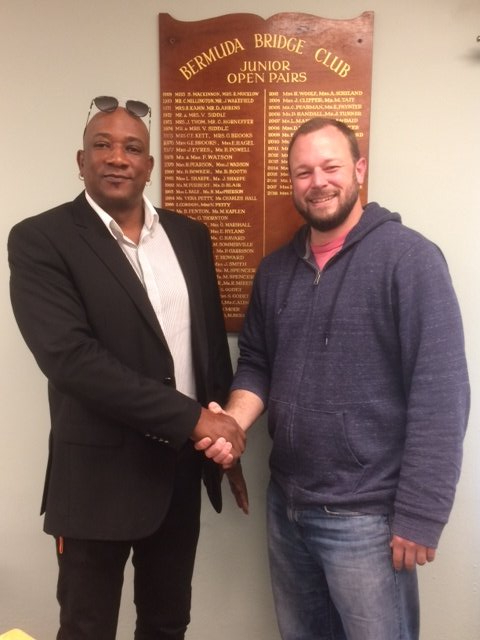 2019 Men's and Ladies' Pairs
The 2019 Men's and Ladies' Pairs took place on 23rd February 2019.
Congratulations to Charles Hall and Tony Saunders who won the Men's Pairs and Gertie Barker and Jane Smith who won the Ladies' Pairs.