Game Schedule (click here)    
Men's & Ladies' Pairs Championships - Saturday 10th June @ 09.30
Summer Party - Saturday 17th June 6.30pm
Congratulations to those with Over 70% Games
Masterpoint List - click here 
Welcome to the Bermuda Bridge Club Website
We are a members' club and the principal bridge club on our beautiful island.   We run an open, stratified duplicate game on Monday afternoon, Wednesday morning, Thursday evening and Friday afternoon.
Bermuda Team in Panama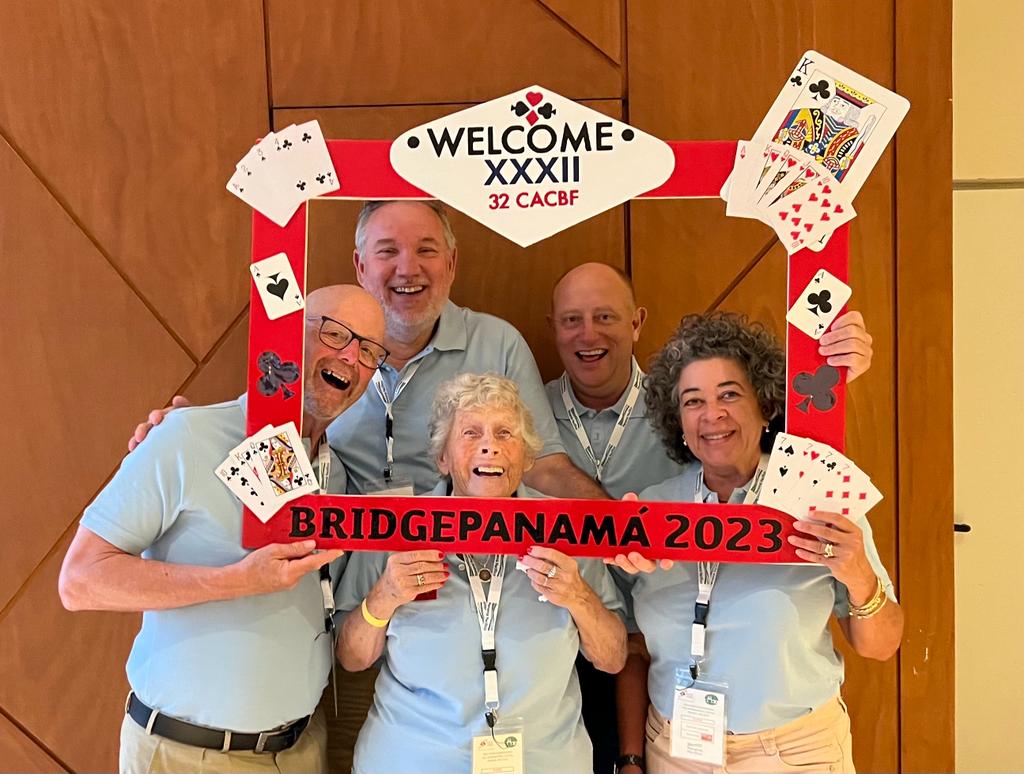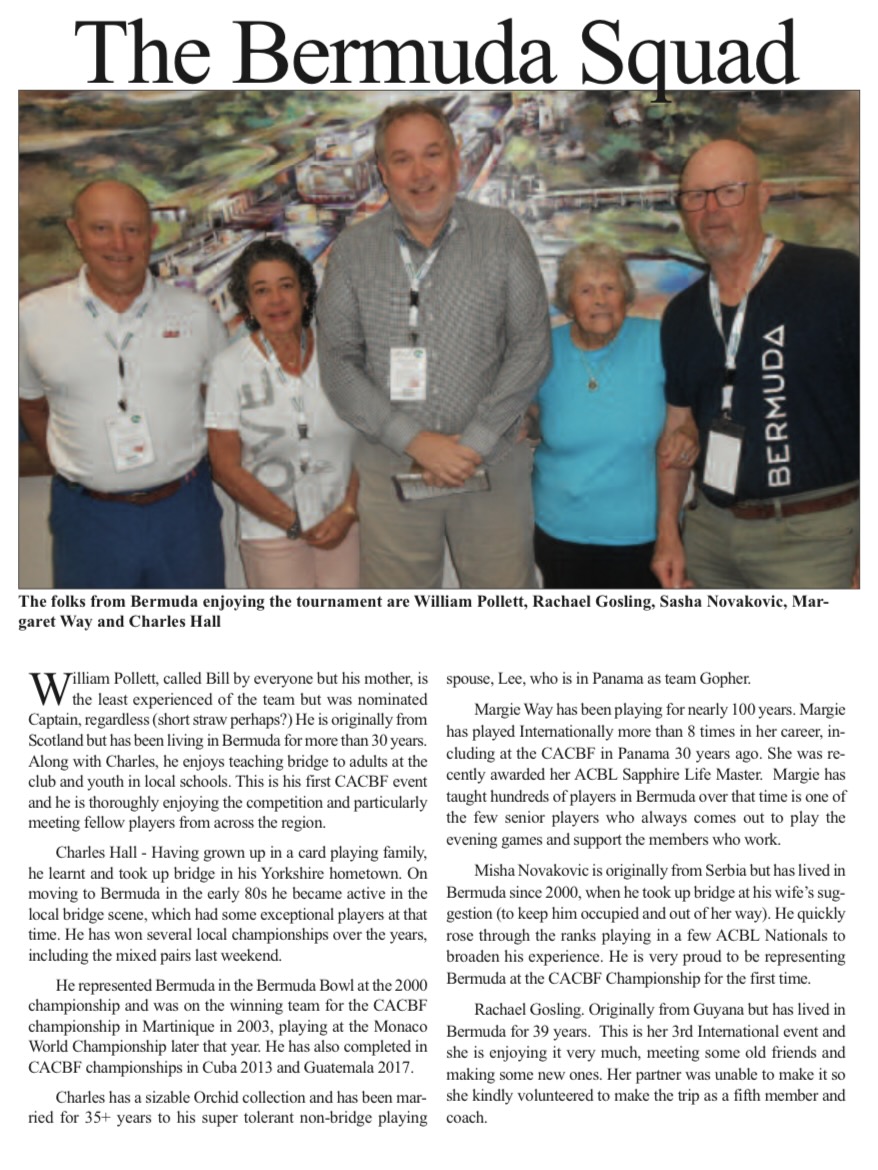 MIXED PAIRS CHAMPIONS 2023
Congratulations to Stephanie Kyme and Charles Hall, taking the Mixed Pairs title - with a very strong second session, they overtook the lunchtime leaders Molly Taussig and John Burville, who finished second. Rachael Gosling and Delton Outerbridge had two good sessions and took third place. 10 pairs competed - thanks to all.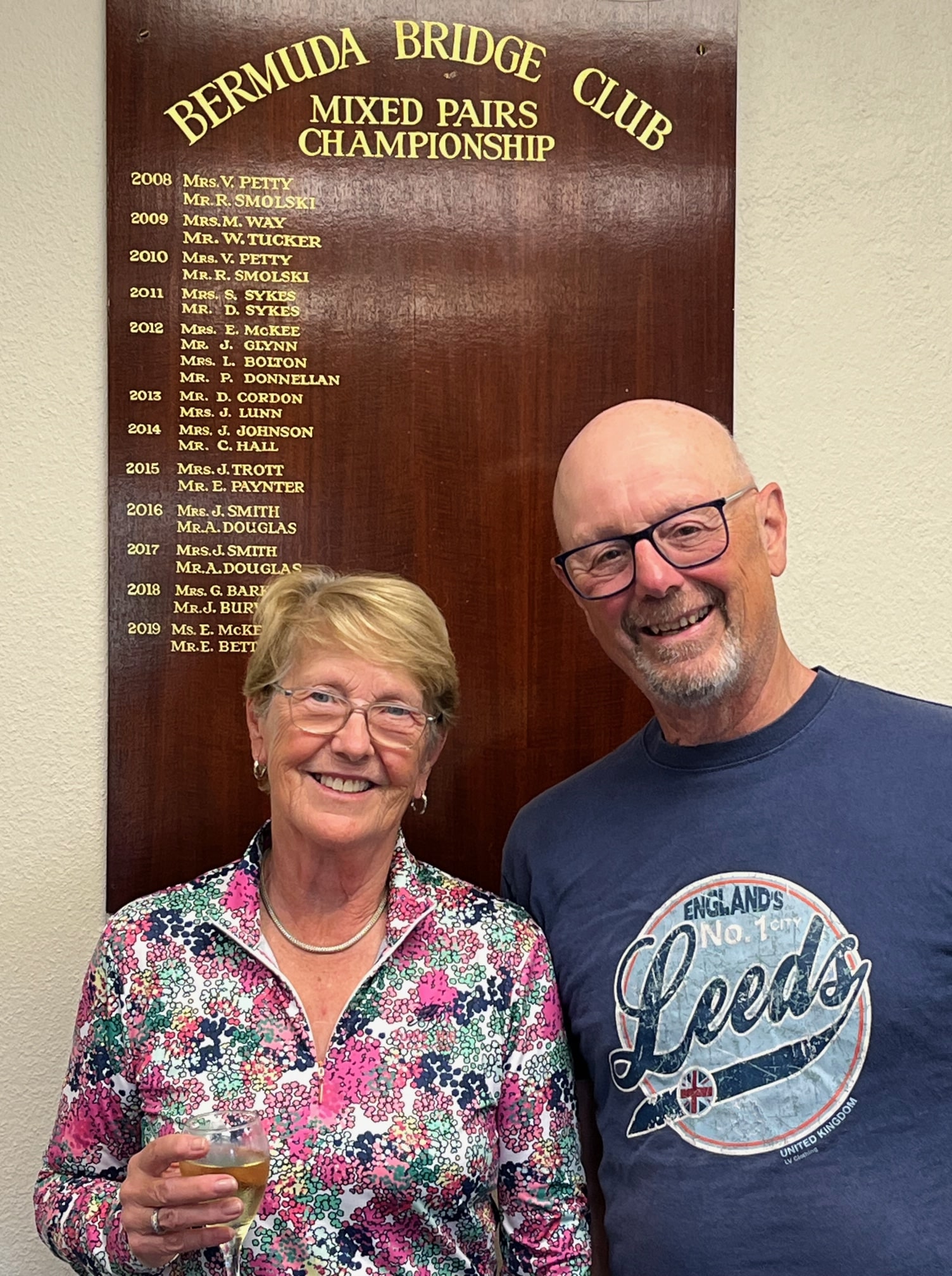 Gold Life Master for Charles Hall
Congratulations to Charles Hall for achieving the milestone of 2,500 masterpoints! Below is Charles proudly displaying his ACBL Gold Life Master Certificate.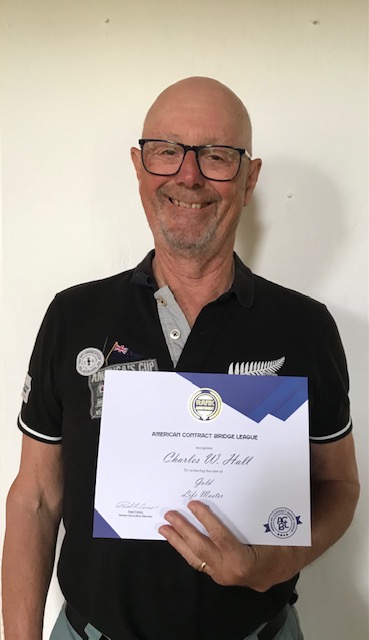 How to Win at Bridge
On Saturday 1st May, David Ezekiel gave a very informative talk entitled "How to win at Bridge". It was very well attended by a range of audience abilty with everyone able to come away with lots of good things to think about. If you click here you can see the video of the talk.
Many thanks to David.