COVID PROTOCOL APPLIES FOR ALL GAMES AT THE CLUB - Click here
LUNCH BREAK PROTOCOL FOR ALL-DAY COMPETITIONS - Click here 
 CLUB CHAMPIONSHIPS
Junior Teams Tuesdays 17 & 24 November @ 7.00 
Non-Life Masters Saturday 28 November @

09.30
Open Teams Saturday 12 December @

09.30
CLUB SCHEDULE FROM
1 NOVEMBER
Monday @ 12.30 pm - Open Game at the Club
Tuesday @ 7.00 pm - 149er Game and Newcomers Instruction at the Club
Wednesday @ 9.30 am - Open Game at the Club
Thursday @ 7.30 pm - Open Game at the Club 
Friday @ 12.30 pm - Open Game at the Club
Congratulations to those with Over 70% Games
Welcome to the Bermuda Bridge Club Website
We are a members' club and the principal bridge club on our beautiful island.   We run an open, stratified duplicate game on Monday afternoon, Wednesday morning, Thursday evening and Friday afternoon.
Youth Team head to Atlanta
Lorna Anderson and Kalreta Conyers-Steede with our youth bridge players on their way to Atlanta for the YNABC. There are 16 students attending in total, 4 from CedarBridge, 4 from BHS, and 8 from Saltus. John Burville and Mike Viotti are the other chaperones that will be meeting them in Atlanta. You may have seen some of these students at the club recently as 10 of them joined the game last Tuesday evening.
They are playing for 3 days, and will be returning on Sunday August 5th.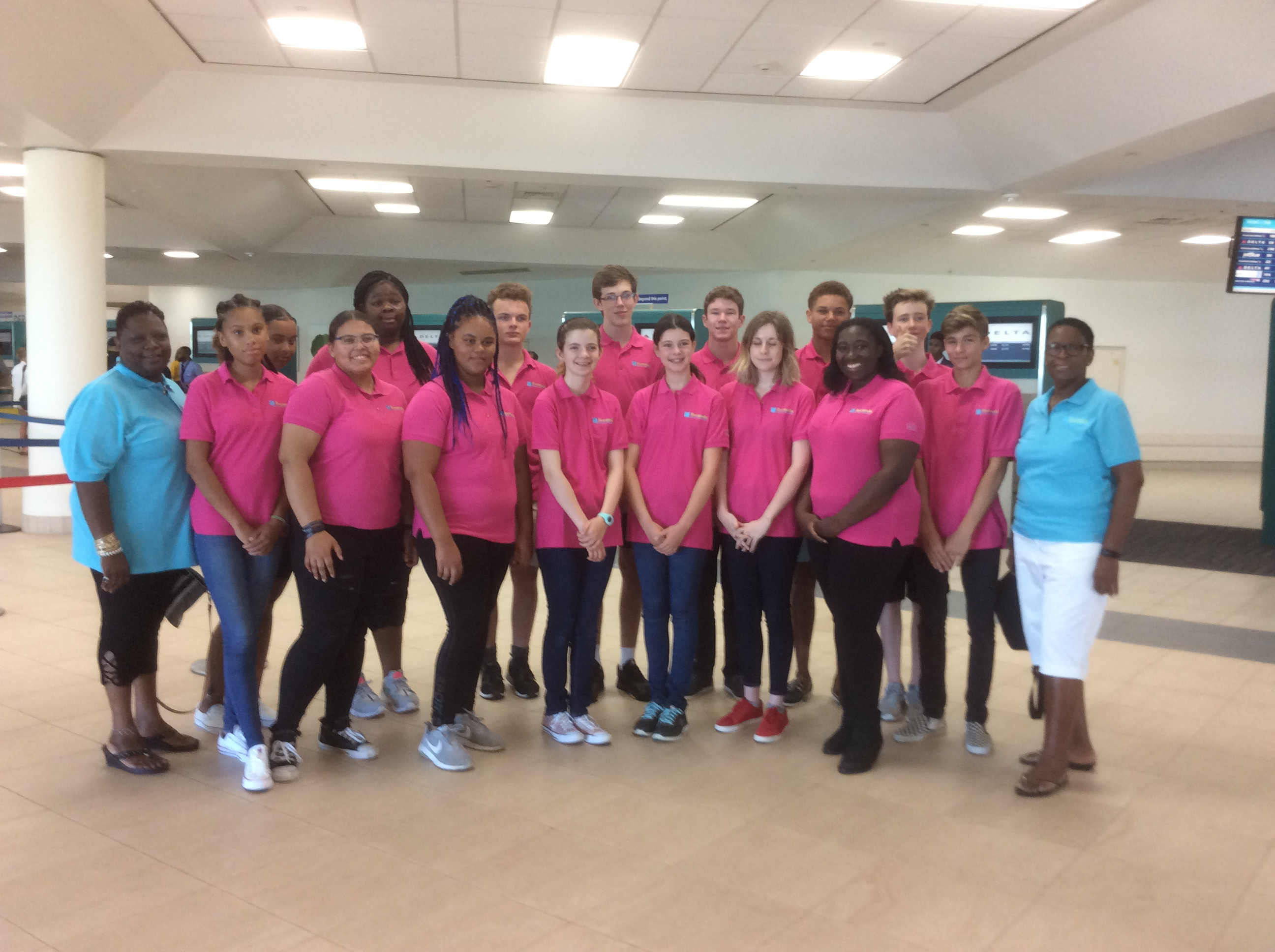 Farewell to Jean Johnson
In recognition of Jean's contribution to the Club over the years, there was a farewell lunch held after the Wednesday morning game on 27th July 2018. Jean is leaving the island in early July to move to England to be closer to her family.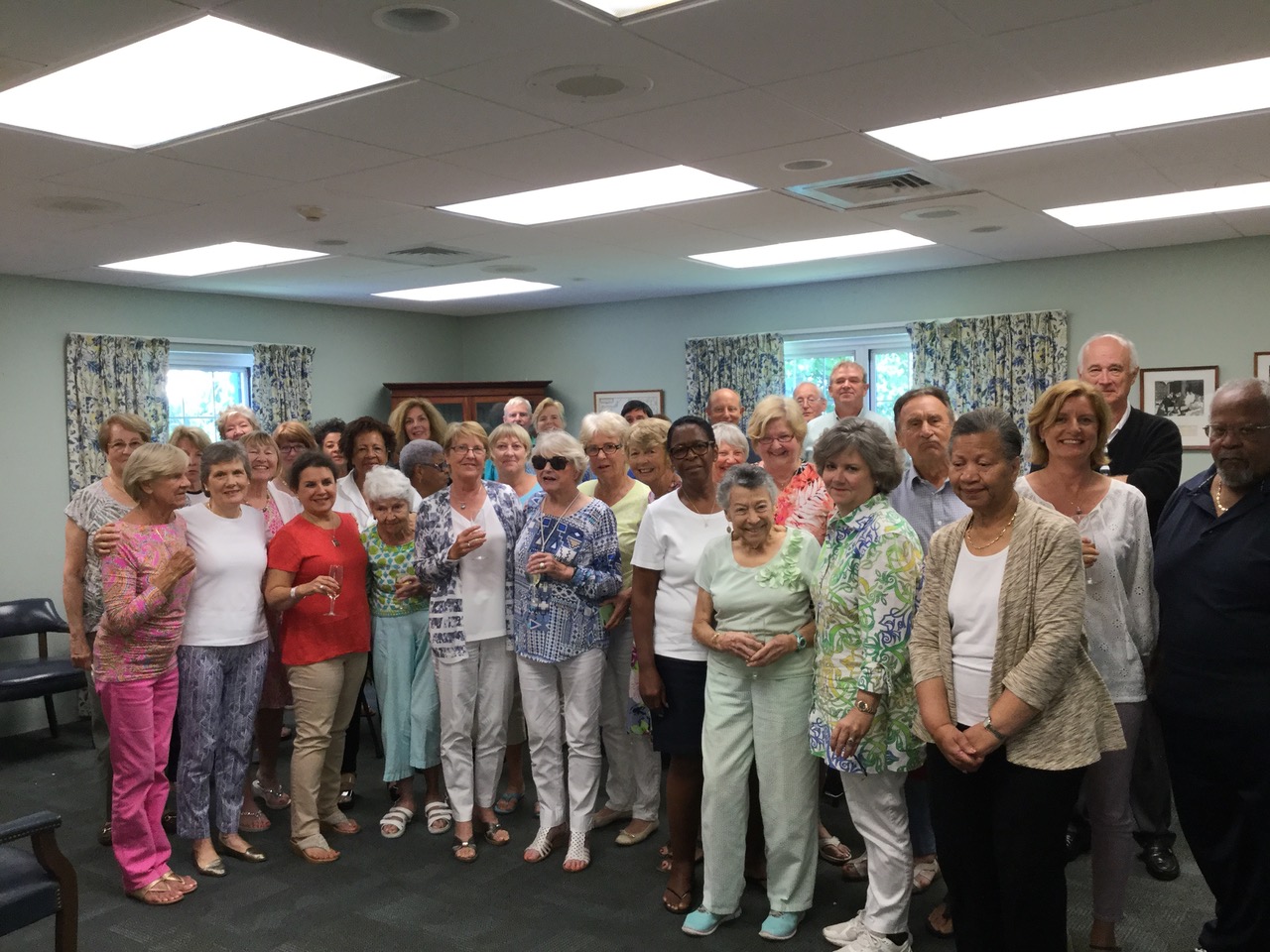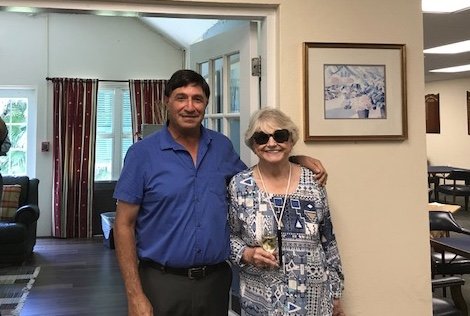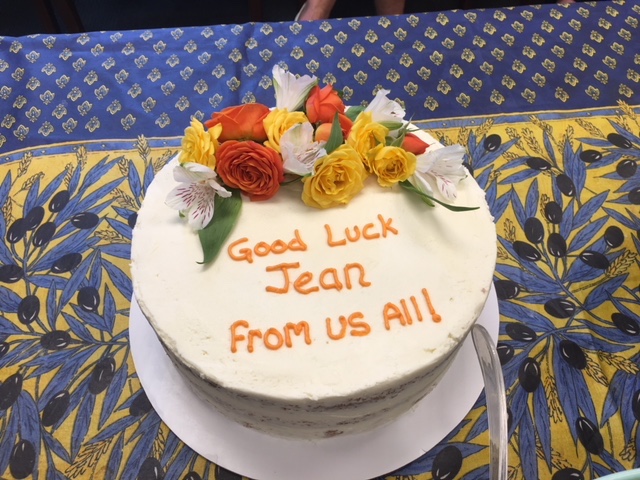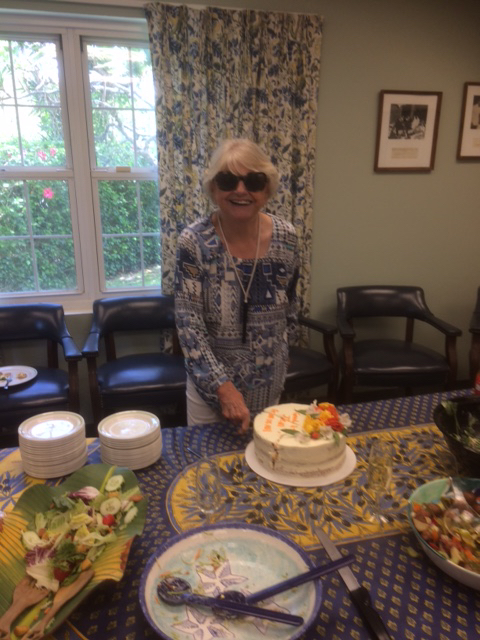 Bermuda Bridge Club Ladies Running for "Women's Resource Centre" Fundraiser
On Sunday June 3rd, Lisa, Judy and Sharon sucessfully complete the 6km "You Go Girl" charity race in their 3 No Trump Outfits: