Game Schedule (click here) 541-0551
Save the Date: Christmas Party 2nd December
Congratulations to those with Over 70% Games
Unit 198 Masterpoint List - click here to go to acbl.org
Welcome to the Bermuda Bridge Club Website
We are a members' club and the principal bridge club on our beautiful island.   We run an open, stratified duplicate game on Monday afternoon, Wednesday morning, Thursday evening and Friday afternoon.
Happy Birthday to our Tournament Director, Peter
On Monday afternoon, we all enjoyed a lovely cake, baked by Lynanne in celebration of Peter's birthday.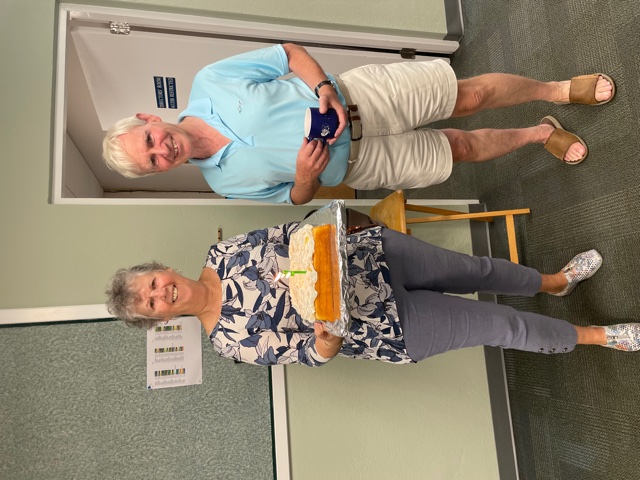 NON LIFE MASTERS 2022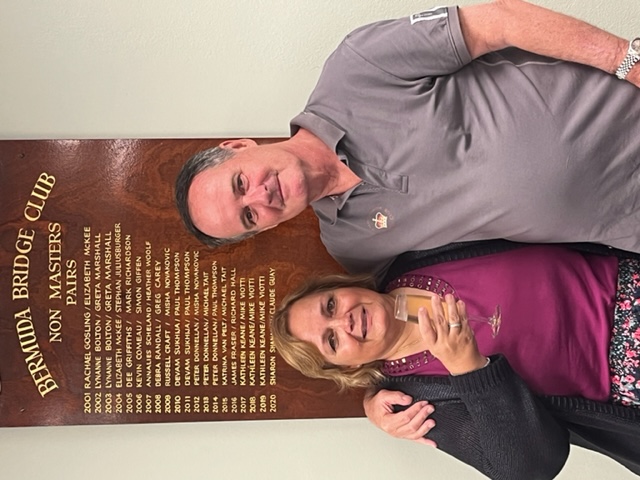 The first Club Championship after the long hiatus of Covid was held on Saturday 23 April when a small field contested the Non-Life Masters Championship. After two hard-fought sessions, the championship was secured by Marion and Duncan Silver, pipping Rosie Smith and Nikki Boyce to the post by less than one board.

Congratulations to the champions, and thanks to all who came out to play in the event.
Happy Birthday Tony
A very belated celebration of Tony Saunders' 90th birthday, which occurred last year when the Club was closed. Yesterday, 10th February, was Tony's 91stbirthday, so we all enjoyed a glass of Prosecco in celebration. Tony and Wendy are standing in front of the Senior Player of the Year Board, and you can see that Tony won this in 1968. 1969, 1972, 1999 & 2000 – quite an achievement!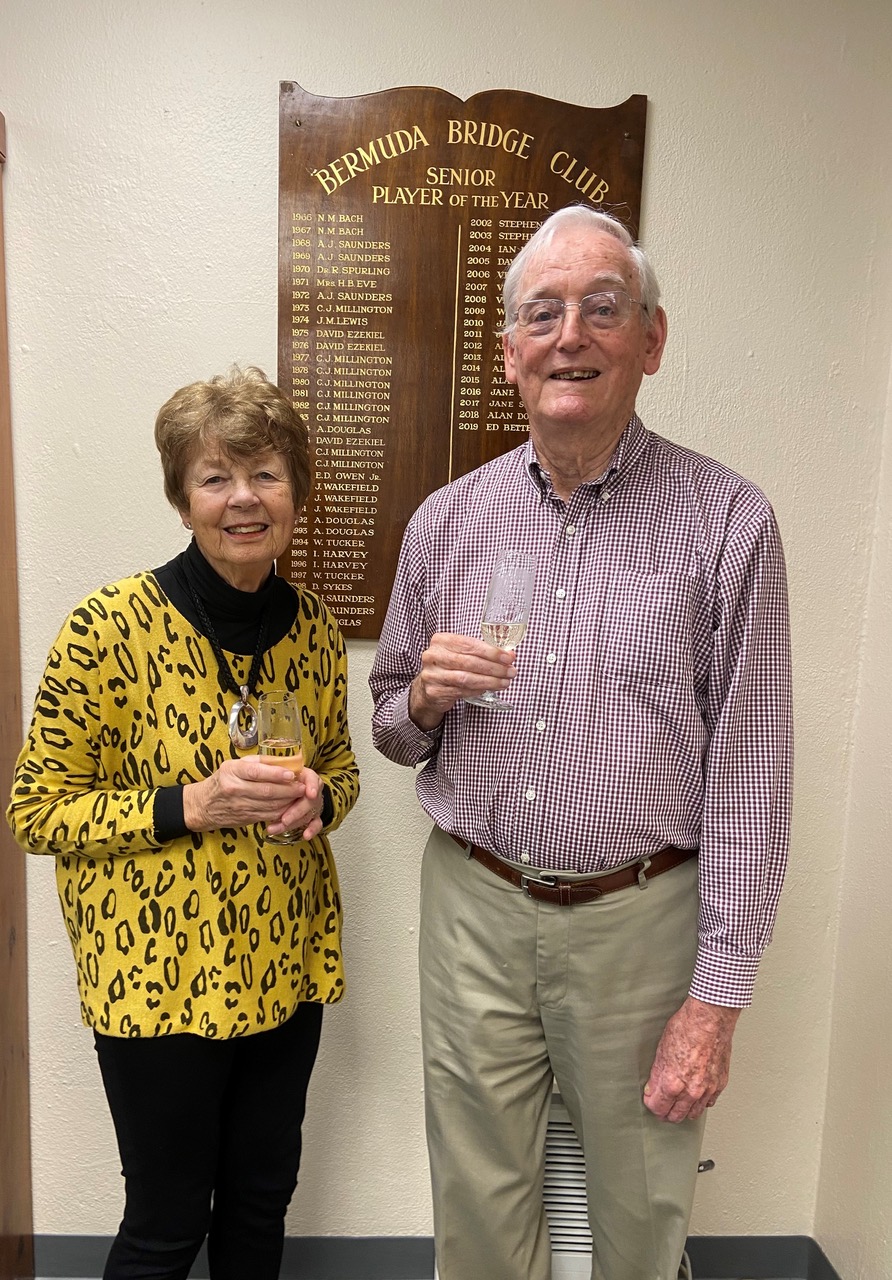 2021 Ernie Owen Individual
We were very fortunate to be able to hold the Ernie Owen Championship at the Club on the 16th December, just before the Club had to close again after the Omicron variant started to take hold in Bermuda. 40 people attended, with all sorts of Christmas headgear and sweaters, and much fun was had by all, especially after Judy K's Proseccos!
The winner was announced whilst we were enjoying cheese & biscuits and mince pies and it was - Richard Gray!
Let's hope it won't be too long before we can be back at the Club and seeing each other again in a similar sociable way..