All Games ONLINE until further notice (see schedule below)
SATURDAY 17 APRIL @ 2.00 pm - 499er Game 
SUNDAY 18 APRIL @ 2.00 pm - Open Game
ONLINE GAME SCHEDULE FROM
 21 March 2021

 
Monday @ 2.00 pm - Open Game 
Tuesday @ 7.00 pm - 149er Newcomer/Junior Game
Wednesday @ 9.30 am - Open Game 
Thursday @ 7.30 pm - Open Game 
Friday @ 2.00 pm - Open Game 
Congratulations to those with Over 70% Games
COVID PROTOCOL APPLIES FOR ALL GAMES AT THE CLUB - Click here
LUNCH BREAK PROTOCOL FOR ALL-DAY COMPETITIONS - Click here 
Welcome to the Bermuda Bridge Club Website
We are a members' club and the principal bridge club on our beautiful island.   We run an open, stratified duplicate game on Monday afternoon, Wednesday morning, Thursday evening and Friday afternoon.
2020 Men's and Ladies' Pairs
Congratulations to our 2020 winners - Ladies' Champions Judy Bussell and Stephanie Kyme and Men's Champions Alan Douglas and David Sykes. An all day two session event on Saturday 22nd February saw a good turn out - 11 pairs in the Ladies and 8 in the Men's Pairs. Runners up were Margie Way and Molly Taussig and Fabian Hupe and Ed Betteto. Well done and thanks to all who took part.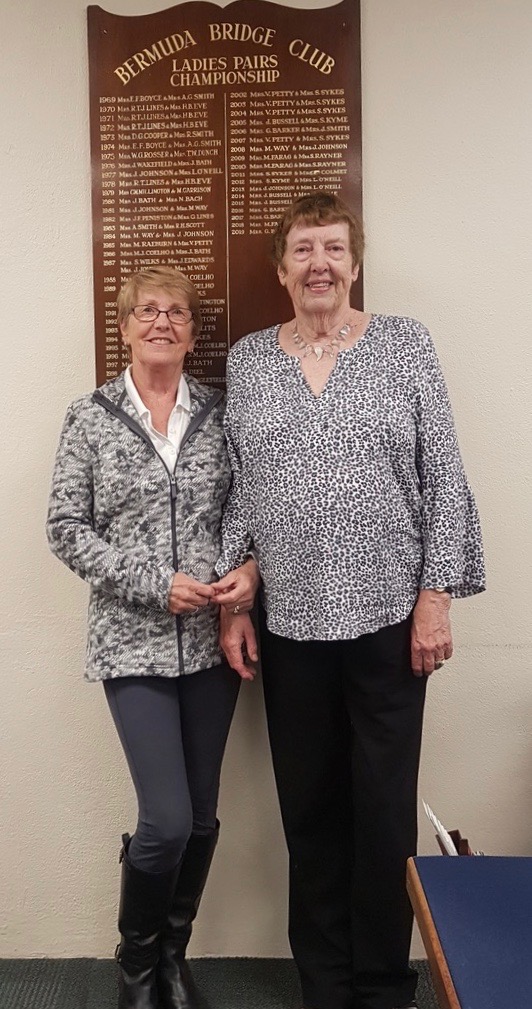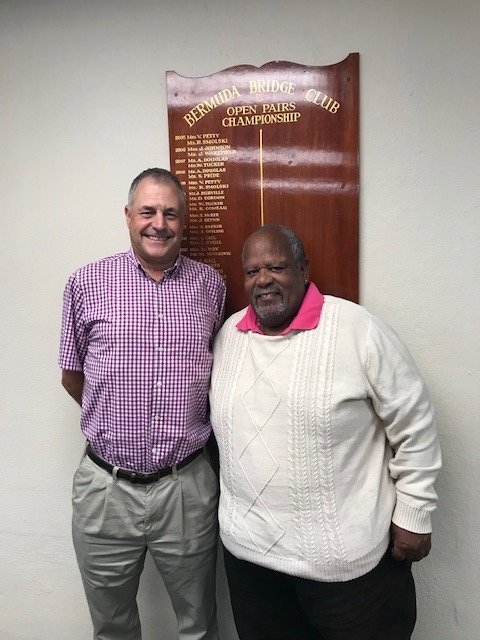 Congratulations to Jean Johnson
Congratulations to overseas member Jean Johnson, who at the end of last year achieved the rank of Sapphire Life Master (3,500 points) – well done, Jean!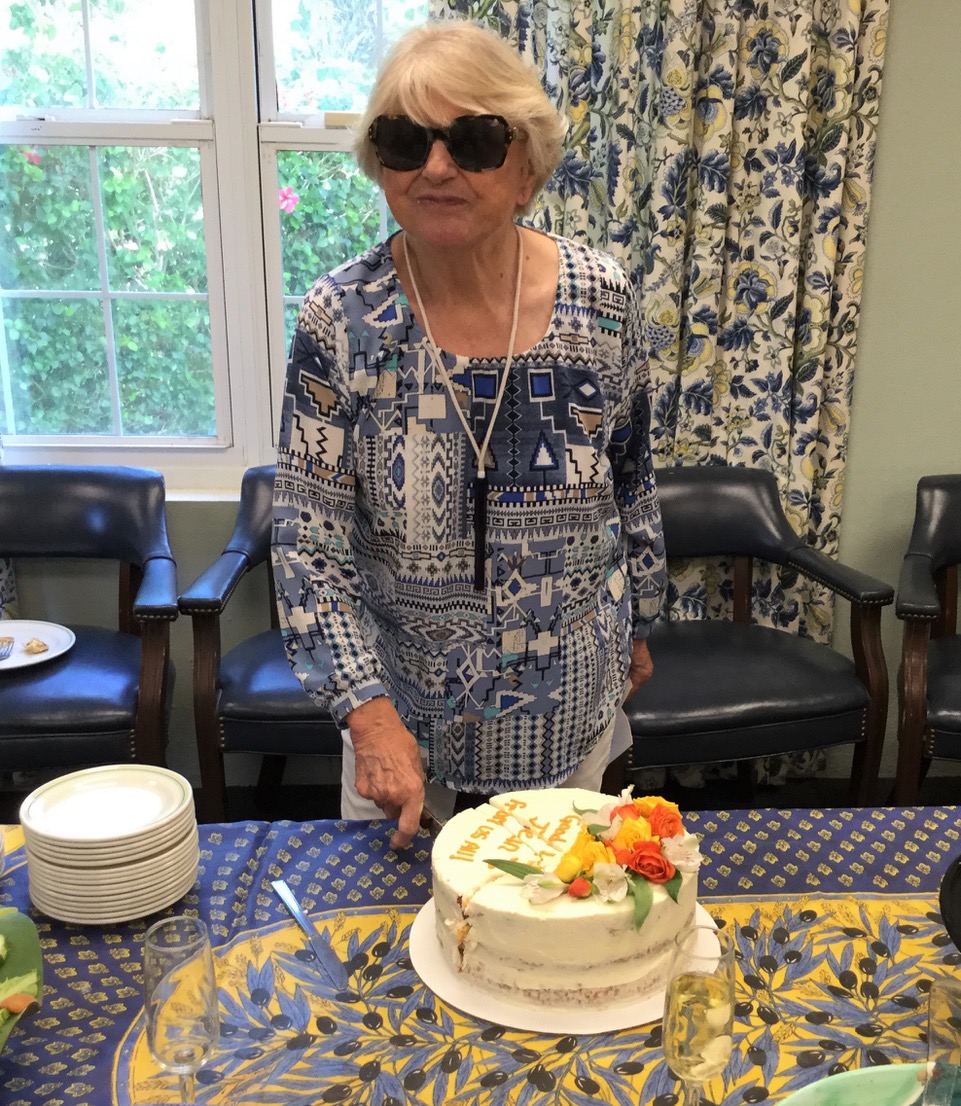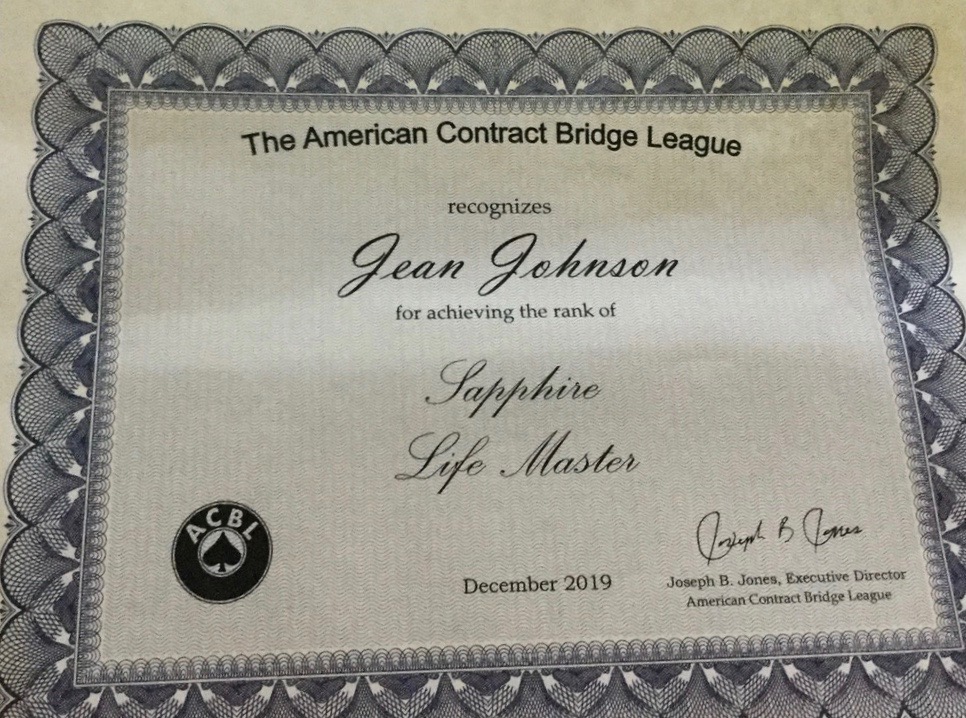 2019 Ernie Owen Individual Championship
The Ernie Owen Individual Championship took place on Thursday 12th December. 64 people took part, we think the largest number since the competition started. Christmas Hats and Ugly Sweaters were worn and festive coloured prosecco and mince pies enjoyed by all. Congratulations to the winner, Judy King. Richard Hall was second and Misha third.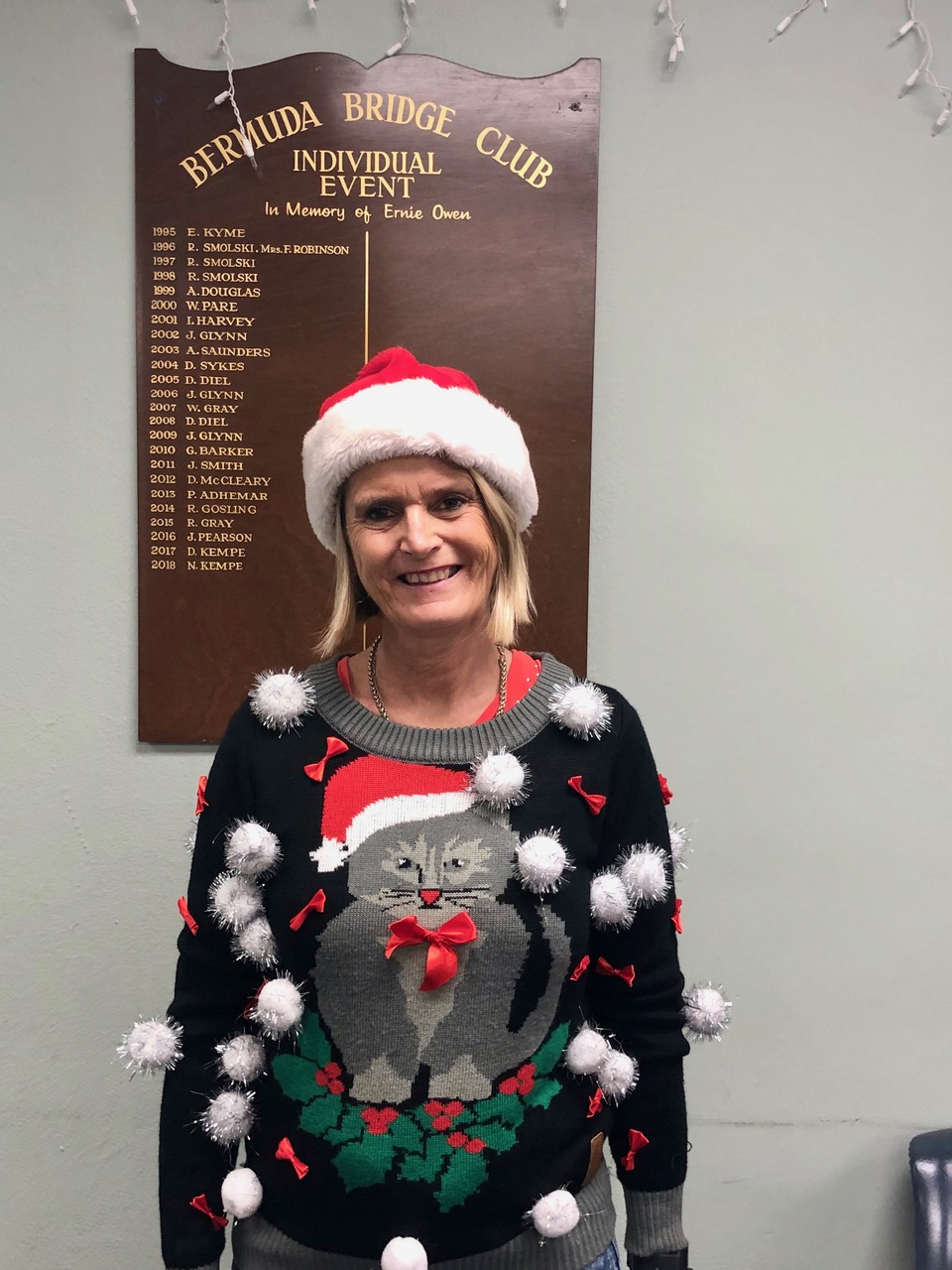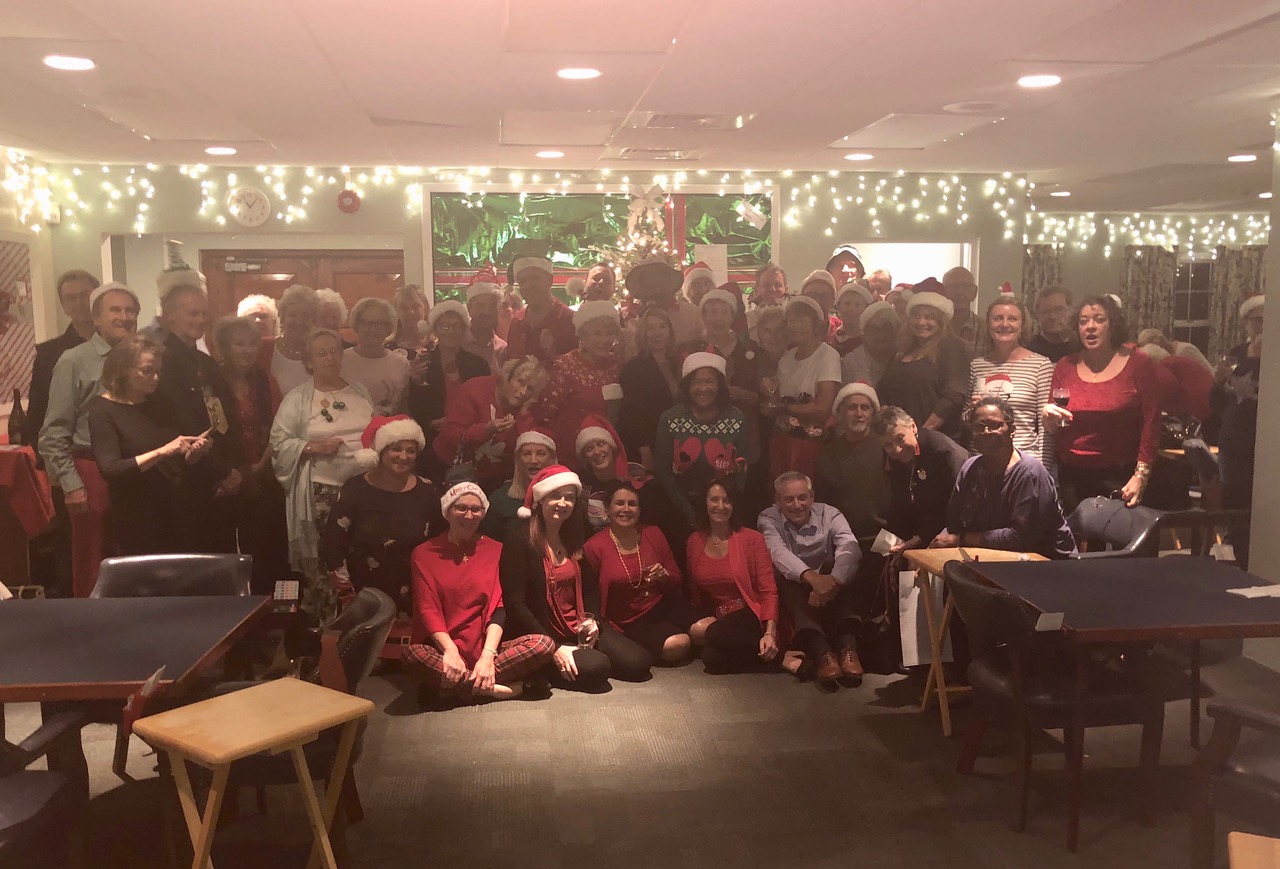 2019 Youth Bridge / MiniBridge Tournament
A Youth Bridge/Minibridge tournament was held at the club on Sunday December 8th, with 22 participants all playing together. As always the club volunteer support was excellent - Lisa Burland gathered volunteers and arranged for members to provide refreshments (drinks and food) for all the students. The winners were:

Bridge

1st N/S Shane Krueger/Brett Baumgartner
1st E/W Katarina Rance/Andrew Tobin
Minibridge
1st N/S Sebastian Grob/Simas Babeckas
1st E/W Joanna Santiago/Aimerie Doyon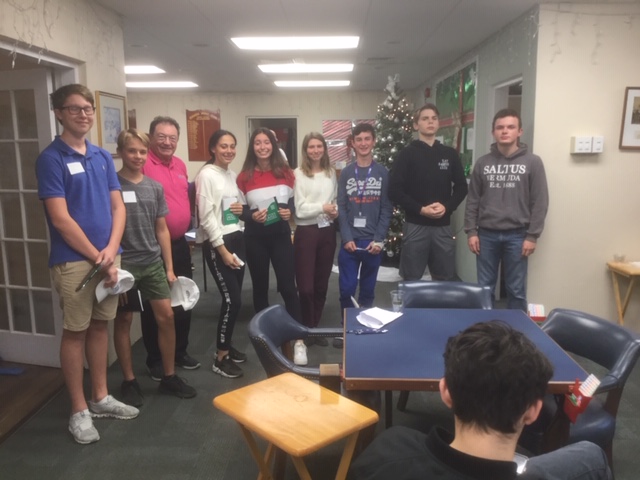 (left to right Sebastian Grob, Simas Babeckas, John Burville, Joanna Santiago, Aimaerie Doyon, Katarina Rance, Andrew Tobin, Brett Baumgartner, Shane Krueger)

Everyone had a great time. The event was really an introduction for the new players to see how bridge competitions were played, and for them to meet more students from other schools. We will be holding our usual mini bridge event at the Fairmont Southampton on the Sunday afternoon at the regional, at which time, we will be gaining interest for our sponsored trip to Montreal next July (22-26th).
Thanks to all our sponsors, and volunteers without whom the Youth Bridge development would not be possible.
John