COVID PROTOCOL APPLIES FOR ALL GAMES AT THE CLUB - Click here
LUNCH BREAK PROTOCOL FOR ALL-DAY COMPETITIONS - Click here 
  CLUB CLOSED - ALL GAMES ONLINE until further notice
BERMUDA ONLINE INVITATIONAL 23-27 JANUARY 
ONLINE GAME SCHEDULE FROM
 5 JANUARY 2021

 
Monday @ 2.00 pm - Open Game 
Tuesday @ 7.00 pm - 149er Newcomer/Junior Game 
Wednesday @ 9.30 am - Open Game
Thursday @ 7.30 pm - Open Game 
Friday @ 2.00 pm - Open Game 
Saturday @ 2.00 pm - 499er Intermediate Game
Congratulations to those with Over 70% Games
Welcome to the Bermuda Bridge Club Website
We are a members' club and the principal bridge club on our beautiful island.   We run an open, stratified duplicate game on Monday afternoon, Wednesday morning, Thursday evening and Friday afternoon.
Well Done Dorry
Congratulations to Dorry Lusher, featured below on her 90th birthday, who came back to the Club on Monday 19th October, after not having played at all since the Club closed on 13 March, and came in 1st in the East/West Section!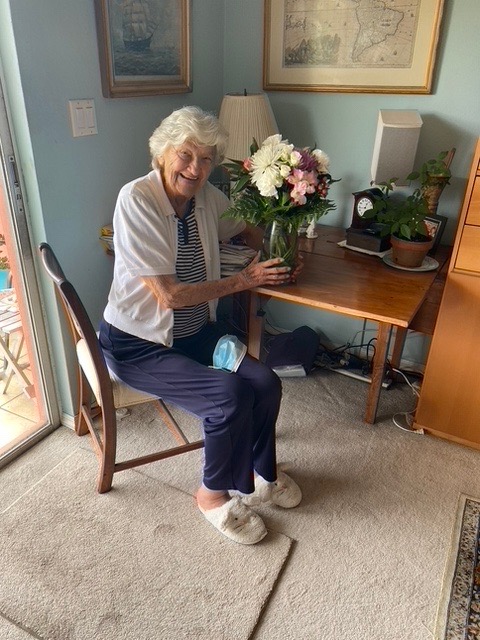 1st game back!
Well, we did it!
The Club opened up again Wednesday morning 2nd September and we were able to have a seven and half table game. We kept to the rules, the masks on/masks off worked well and everyone seemed very comfortable. It was good to see people again and to chat at the table - hopefully some of you who did not come will give it a go next Wednesday!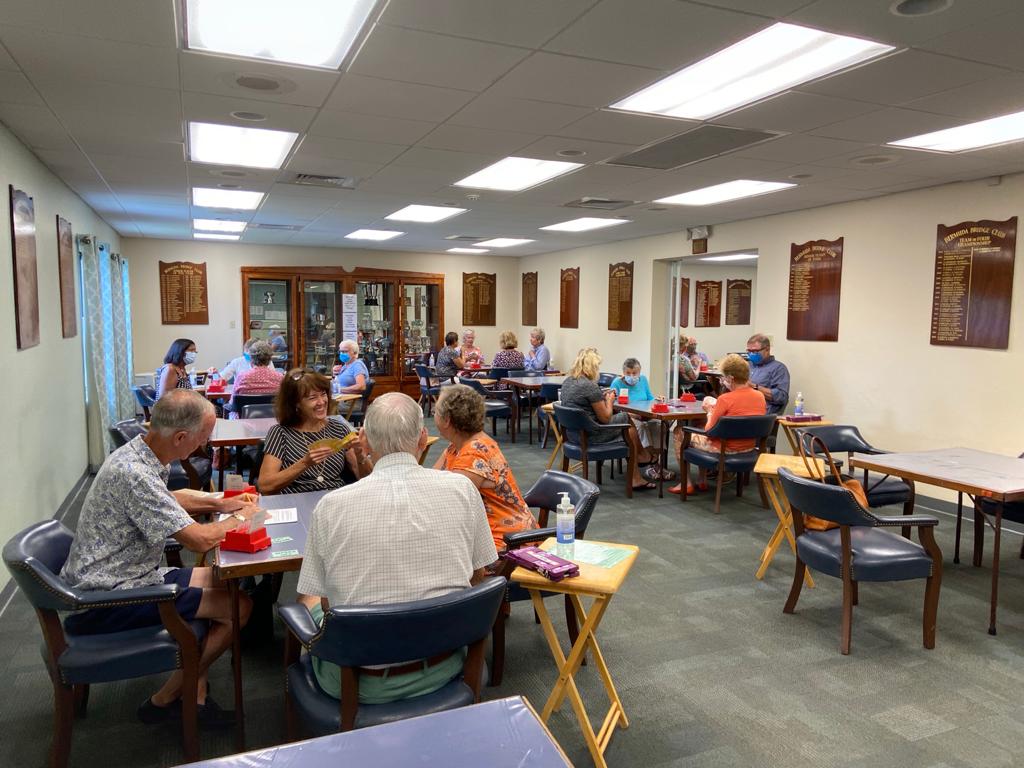 Mike Viotti Leaving Bermuda
Mike Viotti has been a valuable member of the Bridge Club. He embraced the Youth Bridge at Saltus, and ensured that we had a steady flow of students into the club. It was 4 of his students that took the first youth trip to Chicago YNABC in 2015, and he was also instrumental in getting those 4 students to be the first Bermuda youth team in a WBF world teams event. It is thanks to Mike that the Youth Bridge has been able to grow so well.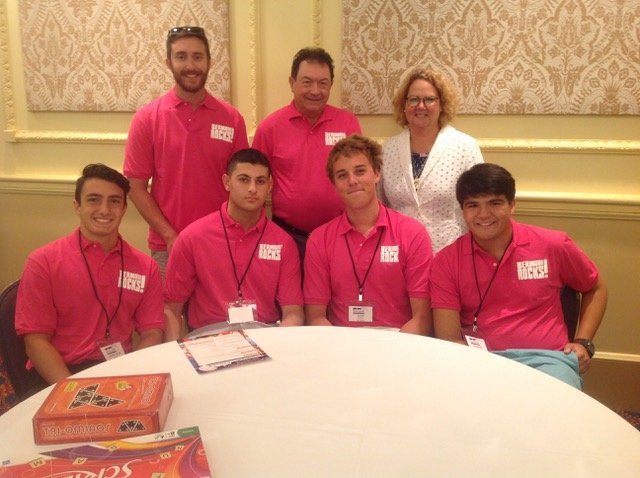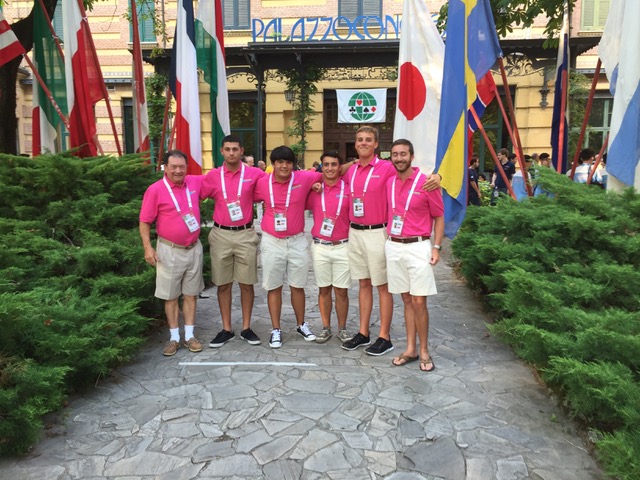 As a Bridge player, Mike started learning at the same time as the youths at Saltus. However, he rapidly developed his Bridge skills, and can now teach Bridge very effectively. His personal development has been spectacular. In a few years, he has won several club events including the Non-Life Masters twice with Kathy Keane. My partnership with him has been very enjoyable, as he is willing and capable to learn and understand new conventions very quickly. His bidding and card play are at a very high level. I know many other players and members of the Bridge club will attest to his enthusiasm, skills, and being a very amenable partner.
He will be missed by many.
John Burville
Happy 90th Birthday Dorry
Happy Birthday to Dorry Lusher who turned 90 on Sunday 5th July.