Upcoming Eventsclick here for Calendar.  541-0551
Thursday Evening 25 January - a TEAMS game - sign up required
Friday 26 January - extra open (pairs) game at 7.30 pm
Bermuda Regional January 27th - February 2nd - Schedule 
Click here for Over 70% Games (Please let us know if you have >70% game)
Welcome to the Bermuda Bridge Club Website
We are a members' club and the principal bridge club on our beautiful island.   We run an open, stratified duplicate game on Monday afternoon and evening, Wednesday morning, Thursday evening and Friday afternoon.
2016 Christmas Party
A good time was had by all at the 2016 Christmas party held on Saturday December 10th.
If you wish to download please click here
Novice Pairs 2016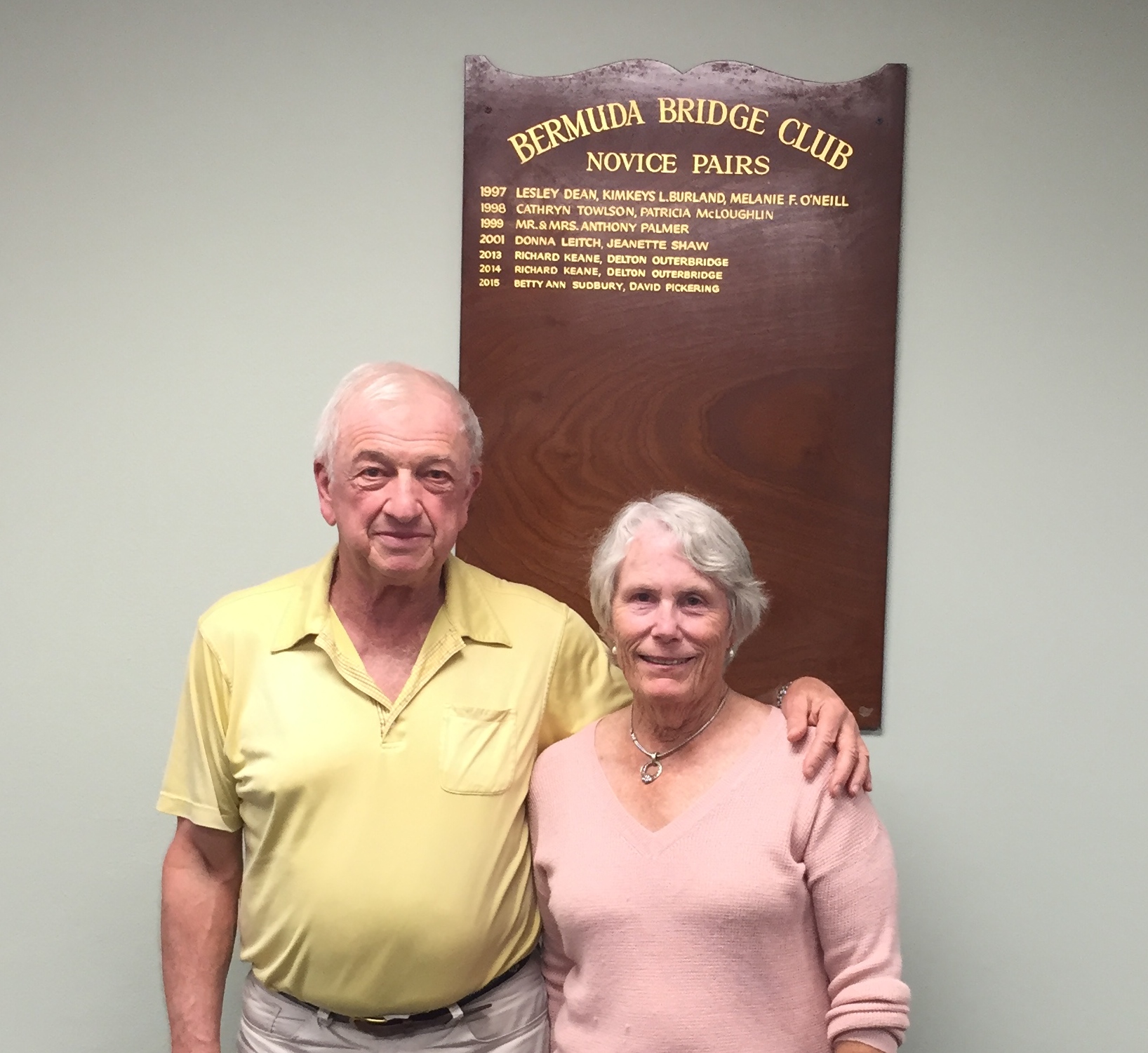 Congratulations to Heather and Michael Farrugia on winning the Novice Pairs Championship 2016 holding off a strong challenge from Judith Law and Paul Shrubb finishing just one matchpoint ahead.
2016 Quiz Night
Back by popular demand, a very successful Quiz and Curry Night was held on Saturday 5th November with Peter Adhemar as the Quiz Master. In first place, with over 70% was Geoff & Kath Bell and Annabella & Ian Mann. 8 teams turned out to the event.
ERNIE OWEN INDIVIDUAL CHAMPIONSHIP 2016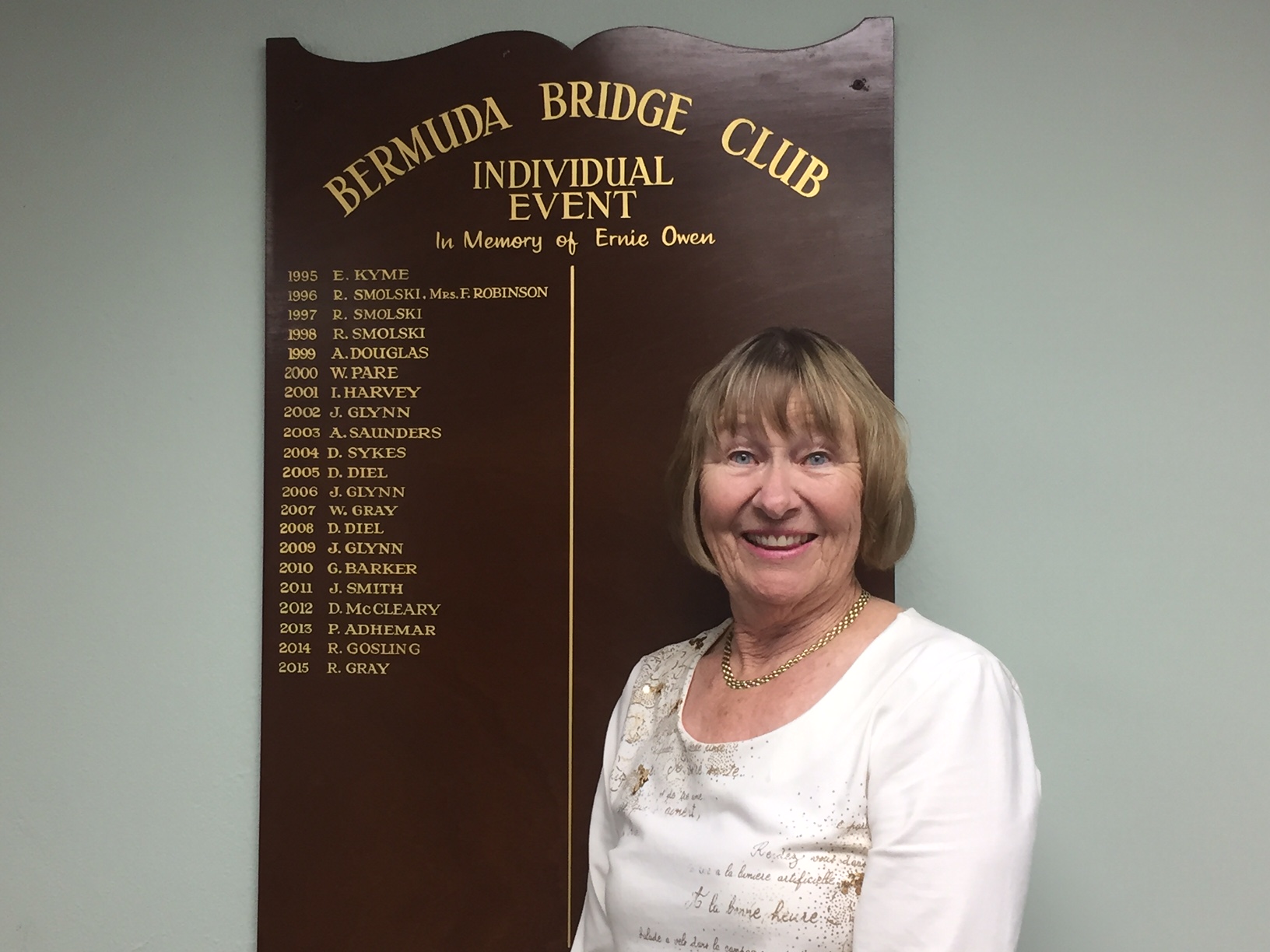 Congratulations to Joyce Pearson, winner of the 22nd Individual Championship, held annually in memory of the late Ernie Owen, by a narrow margin of just 3% over second placed Jaime Fraser. Well done to all 36 competitors for a friendly and enjoyable evening.