Upcoming Events.  541-0551
25-31 January - The Bermuda Regional - Club closed
Saturday 22 February - Men's/Ladies' Pairs
Saturday 7 March - Junior Pairs (<100MPs)
Congratulations to those with 70% games - click here
For the full year Competitions calendar - click here
Welcome to the Bermuda Bridge Club Website
We are a members' club and the principal bridge club on our beautiful island.   We run an open, stratified duplicate game on Monday afternoon, Wednesday morning, Thursday evening and Friday afternoon.
Bermuda Bridge Club Ladies Running for "Women's Resource Centre" Fundraiser
On Sunday June 3rd, Lisa, Judy and Sharon sucessfully complete the 6km "You Go Girl" charity race in their 3 No Trump Outfits: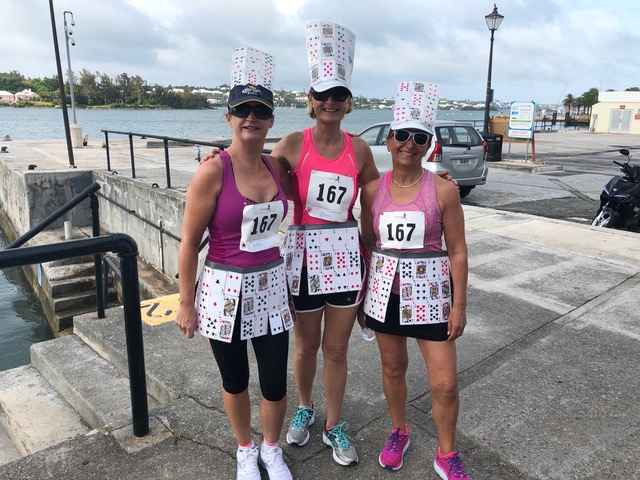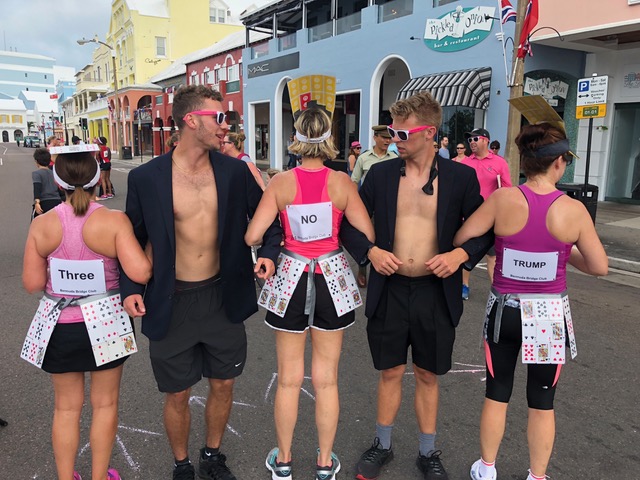 Non Life Masters Championship 2018
12 pairs competed for the 2018 Non Life Masters title. Defending champions Kathy Keane and Mike Viotti got away to a strong start, pulling away from the field and winning the first session comfortably, but a strong fightback in the afternoon by a number of pairs including Ellen Davidson and Tyler Irby (a relative newcomer through the schools programme) brought us to the last two board round with less than 3 matchpoints separating the first and fourth places.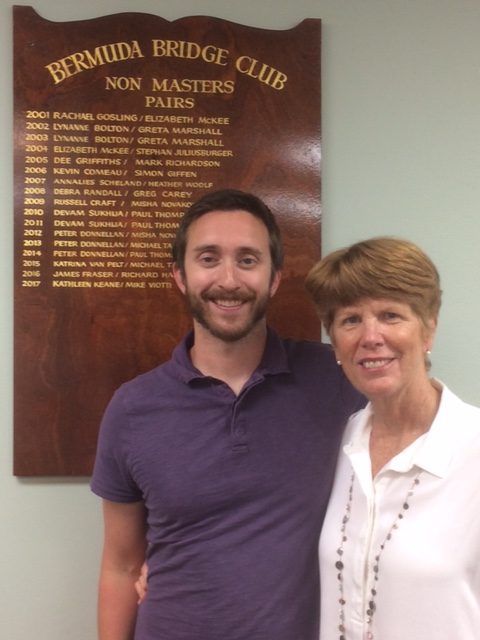 When the dust settled, however, Kathy and Mike had held on to become 2018 champions, with Ellen and Tyler a creditable second fractionally ahead of Ruby Douglas and Delton Outerbridge in third place. Well done all.
Member Guest Afternoon
15 tables of members and their guests are seen here enjoying the event on Monday afternoon 14 May.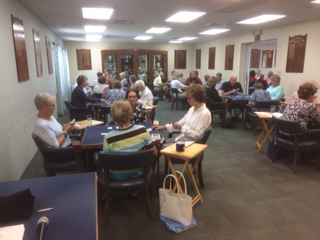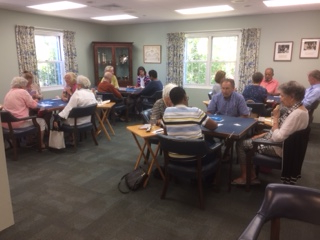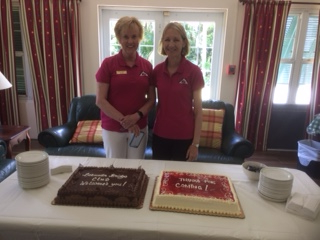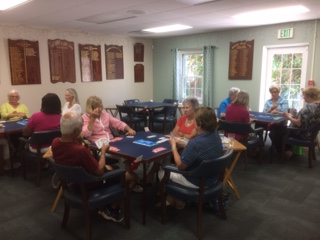 Cake and prosecco at half time added to the social dimension - if not to the concentration of the players!