Upcoming Eventsclick here for Calendar.  541-0551
 2019 Competition Dates - click on "Calendar of Events"
Beginners Lessons - Tuesday March 5th 7-9pm for 8 weeks
299er GAME - Monday 1 April at 7.30
NOVICE PAIRS CHAMPIONSHIP - less than 20 MPs - Tuesday 2 April at 7.30 (NB no Junior game)
MIXED PAIRS CHAMPIONSHIP - Saturday 13 April at 10.00 - Two sessions
Click here for Over 70% Games (Please let us know if you have >70% game)
Welcome to the Bermuda Bridge Club Website
We are a members' club and the principal bridge club on our beautiful island.   We run an open, stratified duplicate game on Monday afternoon, Wednesday morning, Thursday evening and Friday afternoon.
Results - Toronto Youth NABC 2017
The Youth Tournament started on Thursday 27th July. During the tournament, the students played in Pairs and Teams session with all students getting a good feel for playing bridge at an international tournament. A great result for us is any pair getting close to or above 50%. Special mention goes to Zahra for showing great sportsmanship when she allowed a young player to take back a revoke, and that cost her and her partner getting 2nd in her section, and 1st in B in the section! Well done Zahra!!
Our special results were:
Session 1: Thursday 27th July - Morning - Youth Pairs:
Amaury Majors and Mical Hardtman 51.52% 3rd in A and B, and 2nd in C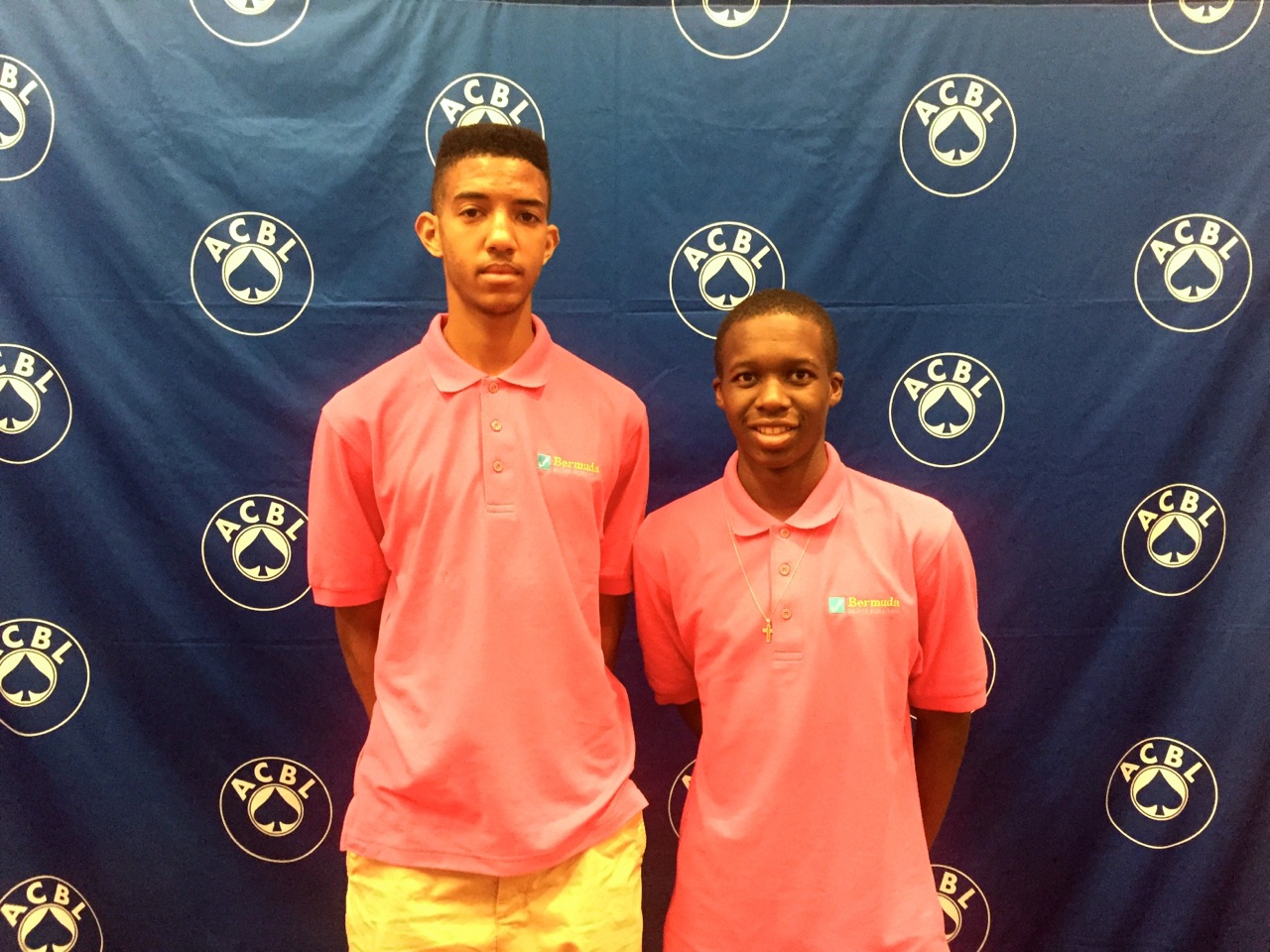 Bermuda Youth - Introduction to The Team 2017
Ready to play - Day 1 of the tournament.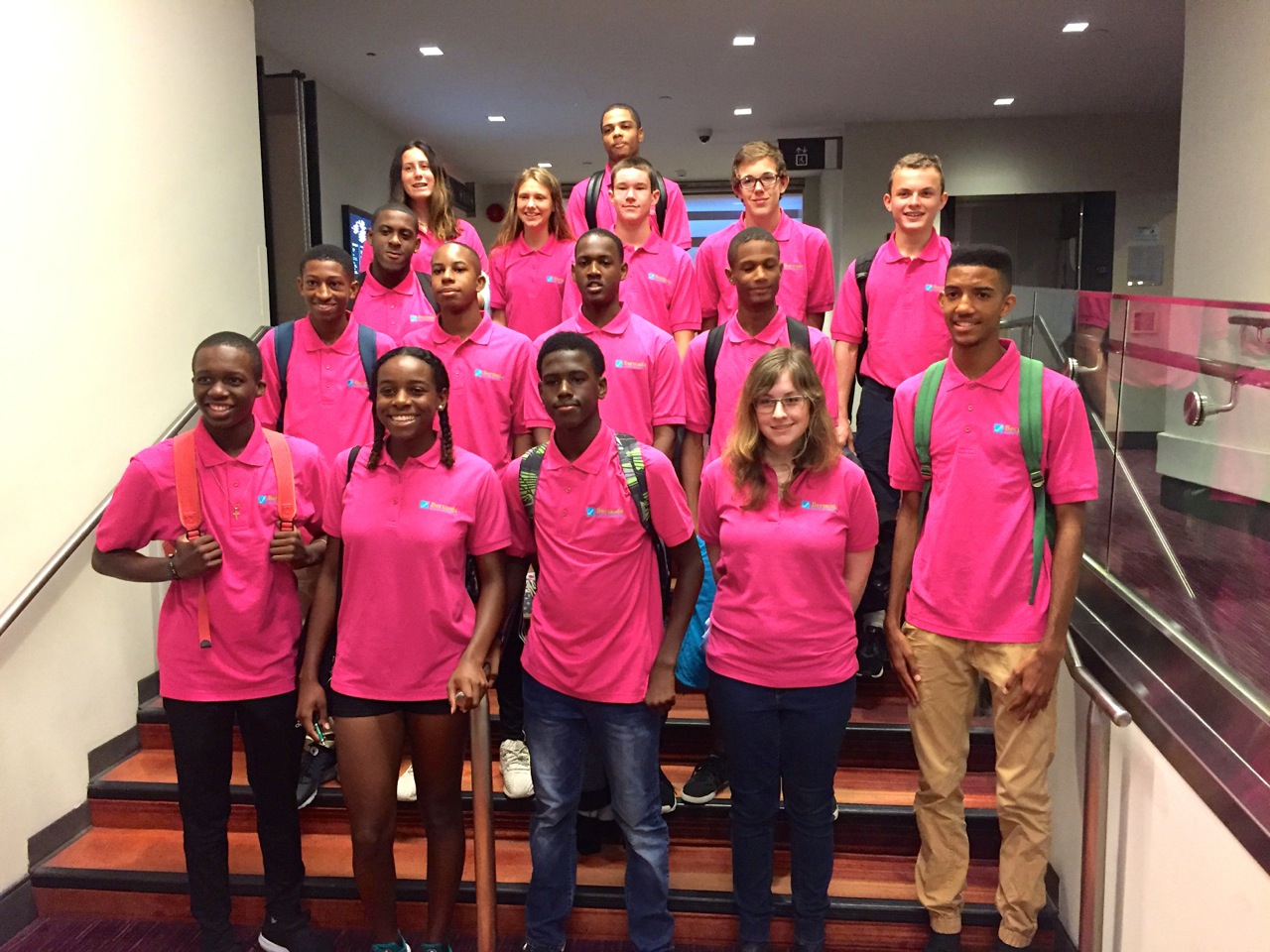 Below shows pictures of each of the pairs and Teams:
Bridge Students head to Toronto Youth NABC 2017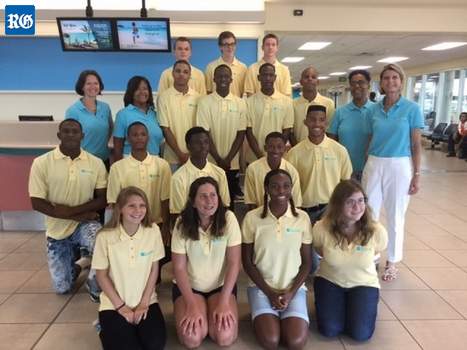 Wednesday 26th July 2017 16 students headed to Toronto to play in the Youth NABC under the leadership of John Burville. There they will play in the Youth contest for 3 days 17-19th July. Check out the article in the Royal Gazette http://www.royalgazette.com/news/article/20170727/bridge-students-off-to-compete-in-toronto
All students showed their love of cards by playing at the airport! and getting in some more bridge practice:
Happy Birthday Pat
The Monday 10th July afternoon game celebrated a special birthday for Pat Siddle. Her partner Gill Gray provided a beautiful cake, complete with bridge cards!