Upcoming Eventsclick here for Calendar.  541-0551
2019 Competition Dates - click on "Calendar of Events"
Friday 4 October:   ACBL-wide SENIORS GAME 
ROBERT TODD LESSONS:   7-10 OCTOBER
THE BERMUDA SECTIONAL: Friday 11th - Monday 14th October incl
for schedule - click here
STaC - Silver Points:    21-25 October
Beginners lessons Start Tuesday 15th October - email bill@pollett.com
Interschool Promotional Video Competition for youth bridge - click for details
Click here for Over 70% Games (Please let us know if you have >70% game)
Welcome to the Bermuda Bridge Club Website
We are a members' club and the principal bridge club on our beautiful island.   We run an open, stratified duplicate game on Monday afternoon, Wednesday morning, Thursday evening and Friday afternoon.
Happy 90th Birthday Bea
On Monday 27th January, the players enjoyed some bubbly and cake to celebrate Bea William's 90th Birthday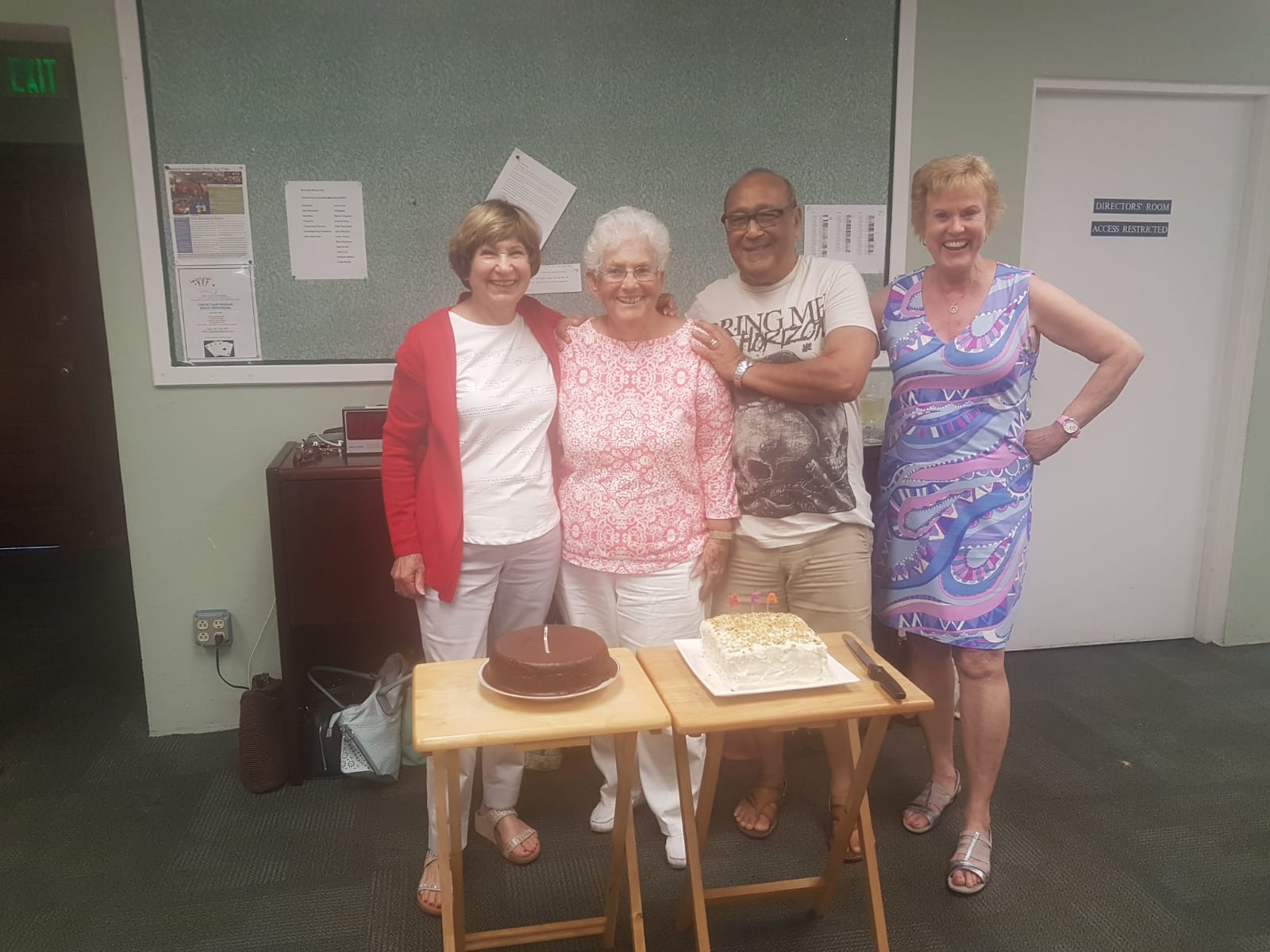 2018 Summer Party
After a 2 year break, the Summer Party / Decade Busters was back again on Saturday 11th August. A good time was had by all!
Below shows all the Decade Busters from 2018 and 2017: Rosie Smith, Bea Williams, Marion Ezedinma, Jimmy Emery, Sancia Garrison, Martha Ferguson, Peter Adhemar, Lyn O'Neill and Sally & Scott Godet with the Decade Wedding anniversary.
More photos to follow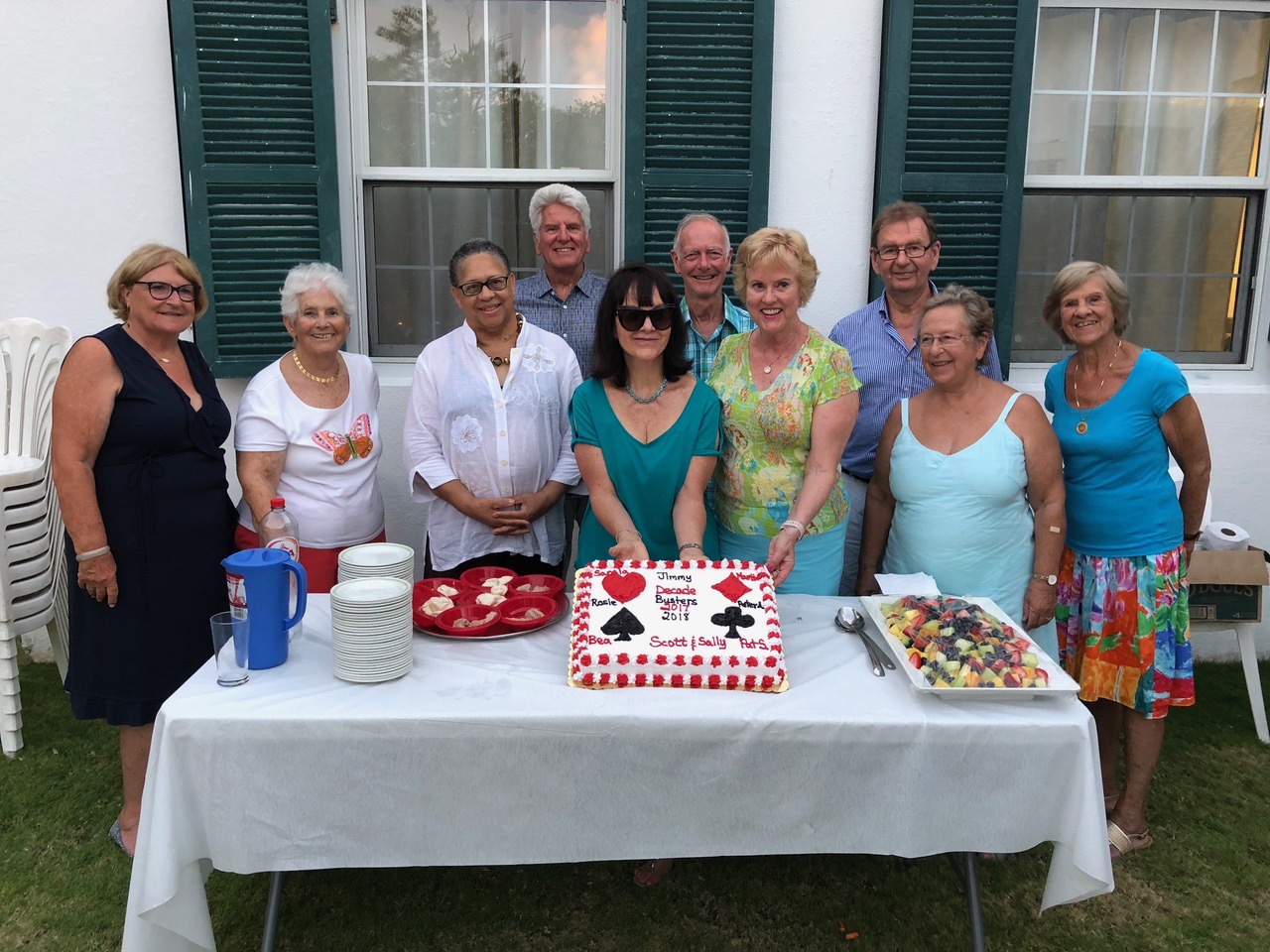 Click on any photo to go to the gallery where you can download the images as you wish.
Youth Team head to Atlanta
Lorna Anderson and Kalreta Conyers-Steede with our youth bridge players on their way to Atlanta for the YNABC. There are 16 students attending in total, 4 from CedarBridge, 4 from BHS, and 8 from Saltus. John Burville and Mike Viotti are the other chaperones that will be meeting them in Atlanta. You may have seen some of these students at the club recently as 10 of them joined the game last Tuesday evening.
They are playing for 3 days, and will be returning on Sunday August 5th.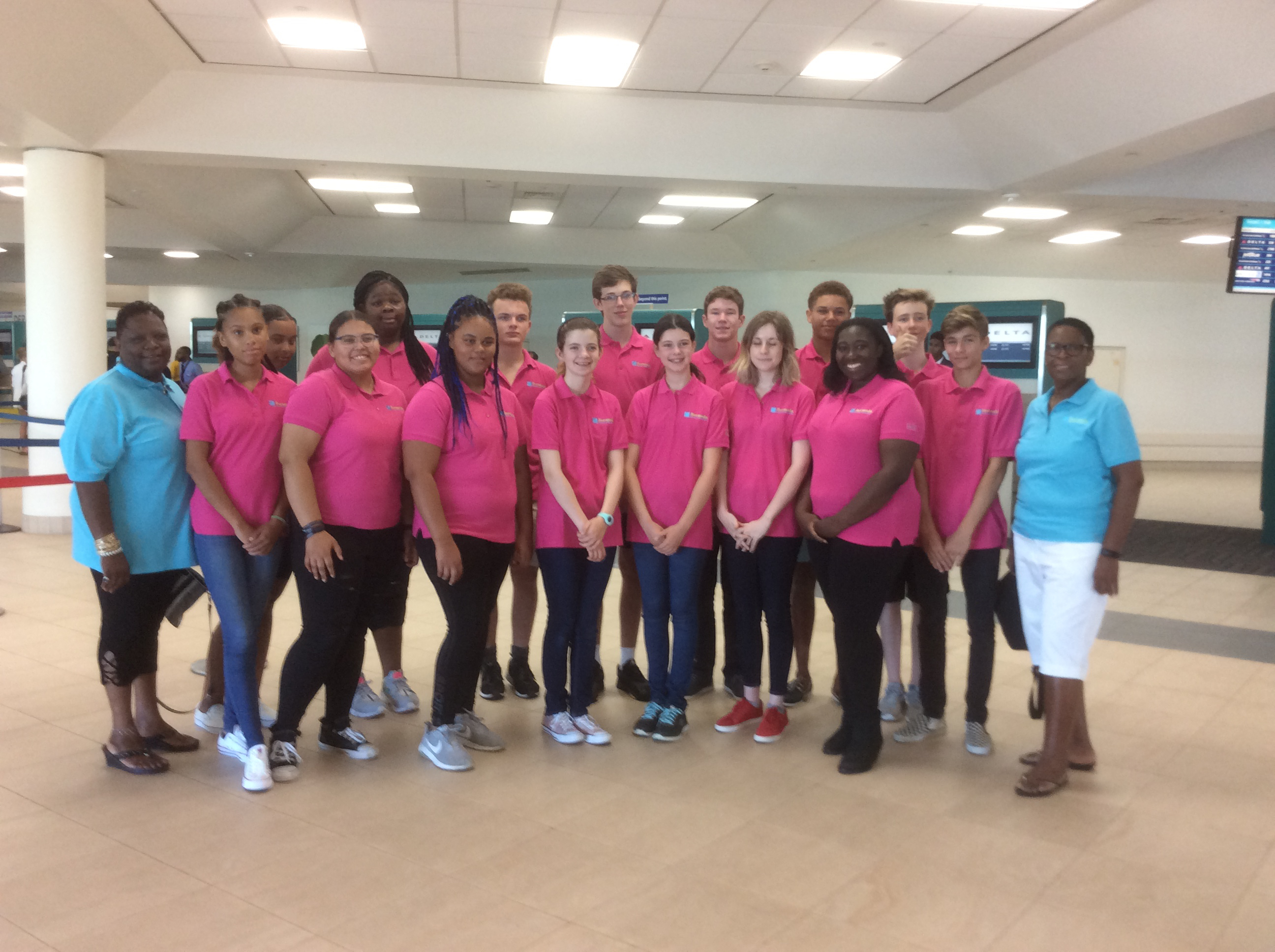 Farewell to Jean Johnson
In recognition of Jean's contribution to the Club over the years, there was a farewell lunch held after the Wednesday morning game on 27th July 2018. Jean is leaving the island in early July to move to England to be closer to her family.