Upcoming Eventsclick here for Calendar.  541-0551
2019 Competition Dates - click on "Calendar of Events"
Click here for Over 70% Games (Please let us know if you have >70% game)
Welcome to the Bermuda Bridge Club Website
We are a members' club and the principal bridge club on our beautiful island.   We run an open, stratified duplicate game on Monday afternoon, Wednesday morning, Thursday evening and Friday afternoon.
Farewell to Jean Johnson
In recognition of Jean's contribution to the Club over the years, there was a farewell lunch held after the Wednesday morning game on 27th July 2018. Jean is leaving the island in early July to move to England to be closer to her family.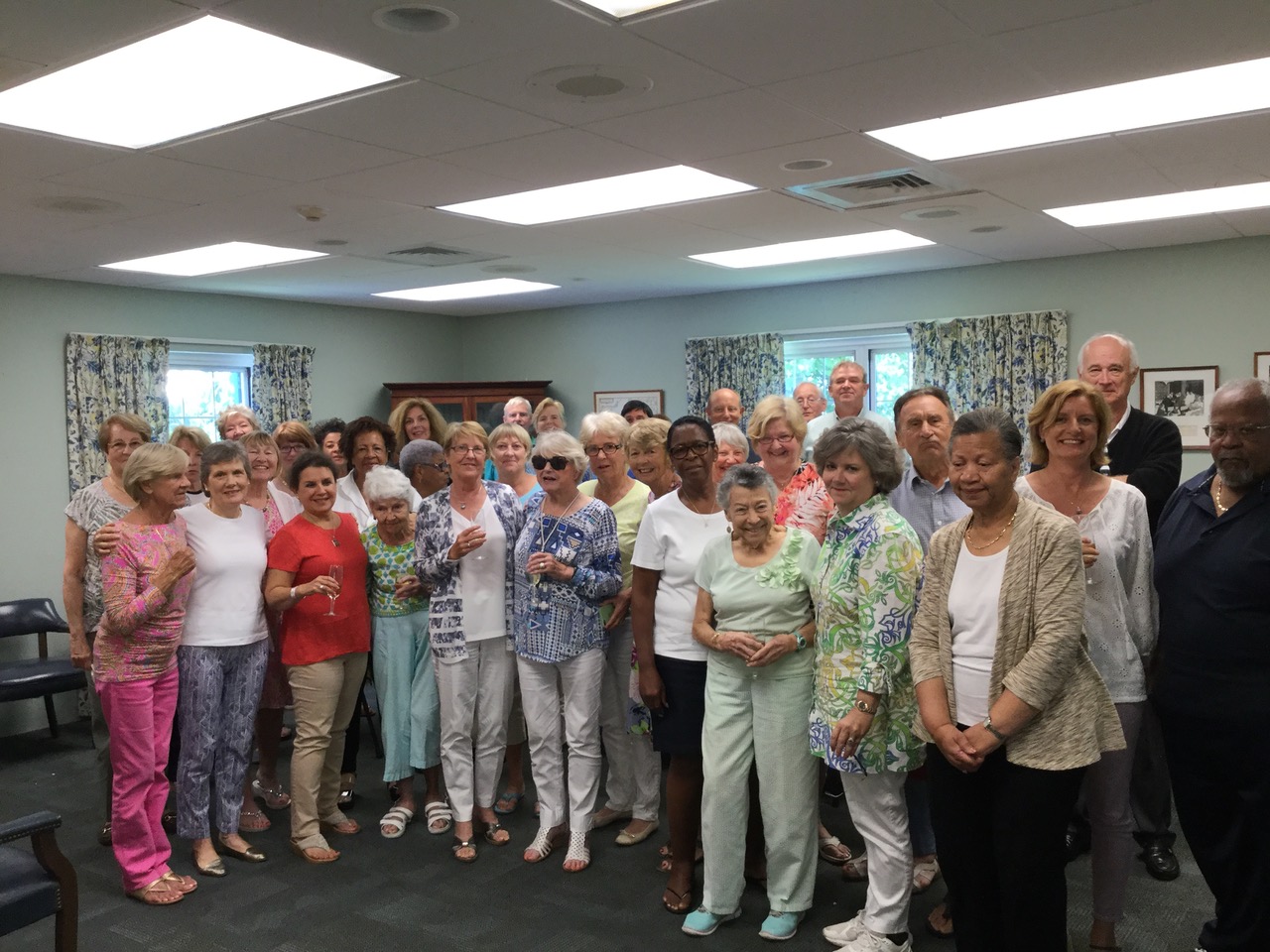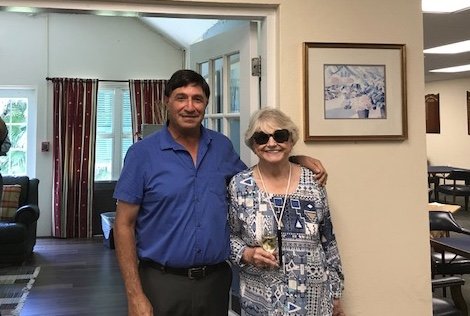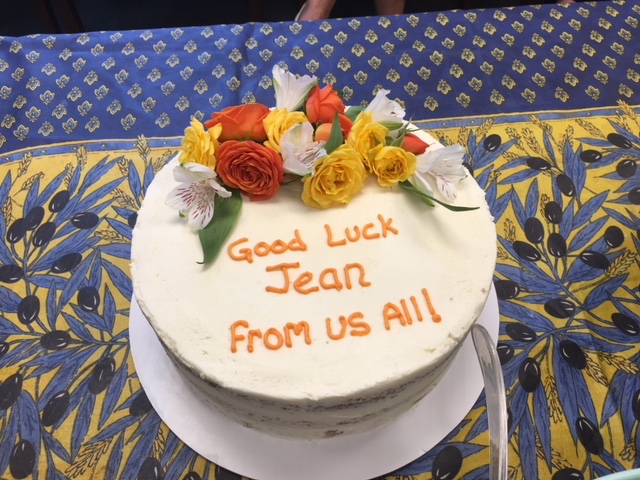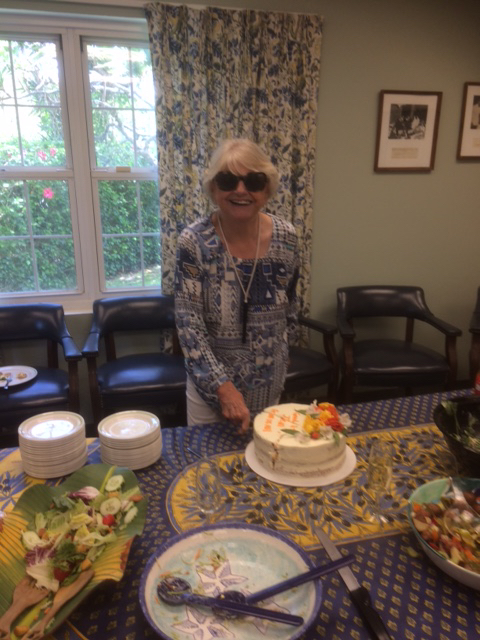 Bermuda Bridge Club Ladies Running for "Women's Resource Centre" Fundraiser
On Sunday June 3rd, Lisa, Judy and Sharon sucessfully complete the 6km "You Go Girl" charity race in their 3 No Trump Outfits: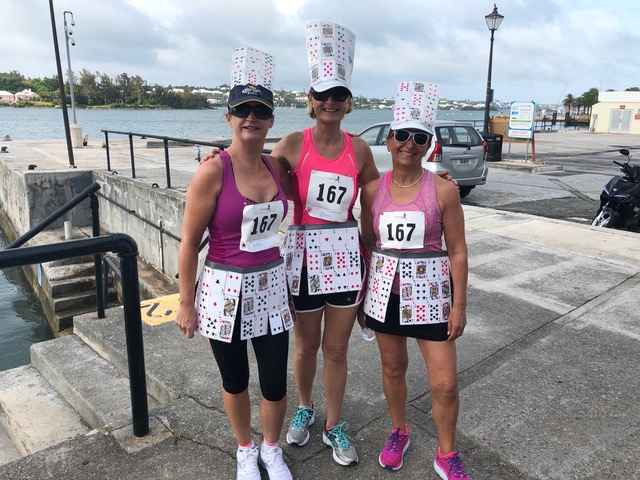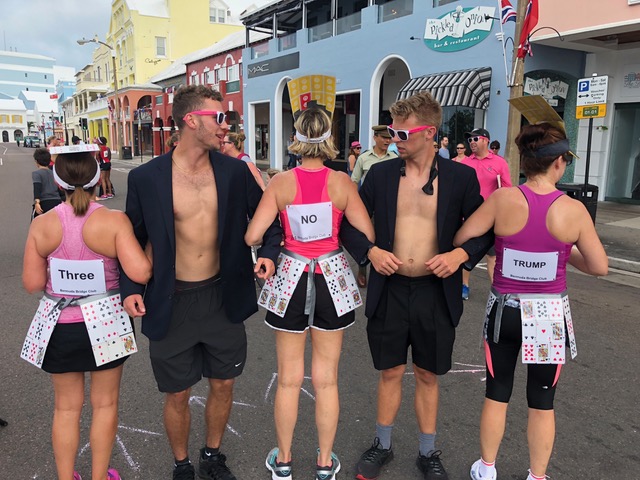 Taking Team Spirit to the next level!
Diana and Heather taking Team Spirit to the next level with their matching dresses! And they also won that night at Granaway!!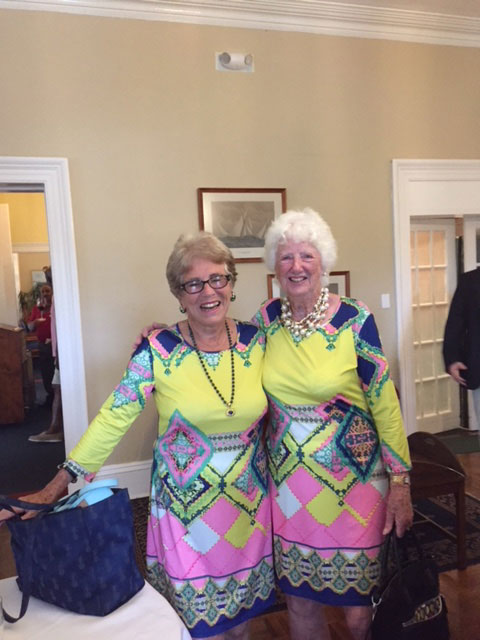 Non Life Masters Championship 2018
12 pairs competed for the 2018 Non Life Masters title. Defending champions Kathy Keane and Mike Viotti got away to a strong start, pulling away from the field and winning the first session comfortably, but a strong fightback in the afternoon by a number of pairs including Ellen Davidson and Tyler Irby (a relative newcomer through the schools programme) brought us to the last two board round with less than 3 matchpoints separating the first and fourth places.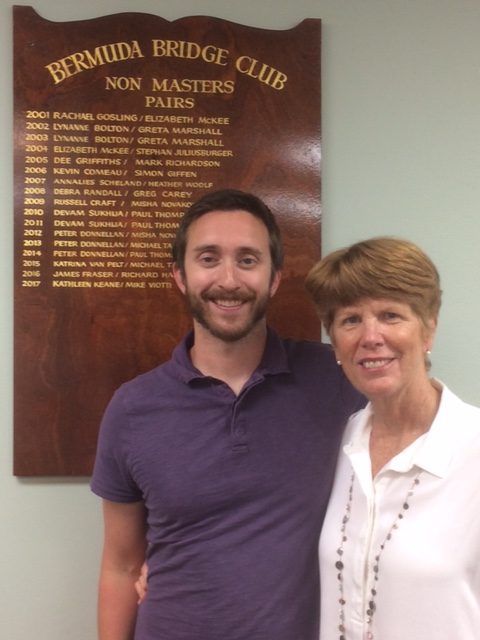 When the dust settled, however, Kathy and Mike had held on to become 2018 champions, with Ellen and Tyler a creditable second fractionally ahead of Ruby Douglas and Delton Outerbridge in third place. Well done all.