Upcoming Eventsclick here for Calendar.  541-0551
Junior Senior Game - Thursday 5 October at 7.30pm
THE BERMUDA SECTIONAL
FRIDAY TO MONDAY 13-16 OCTOBER
Click here for Over 70% Games (Please let us know if you have >70% game)
Welcome to the Bermuda Bridge Club Website
We are a members' club and the principal bridge club on our beautiful island.   We run an open, stratified duplicate game on Monday afternoon and evening, Wednesday morning, Thursday evening and Friday afternoon.
Happy Birthday Pat
The Monday 10th July afternoon game celebrated a special birthday for Pat Siddle. Her partner Gill Gray provided a beautiful cake, complete with bridge cards!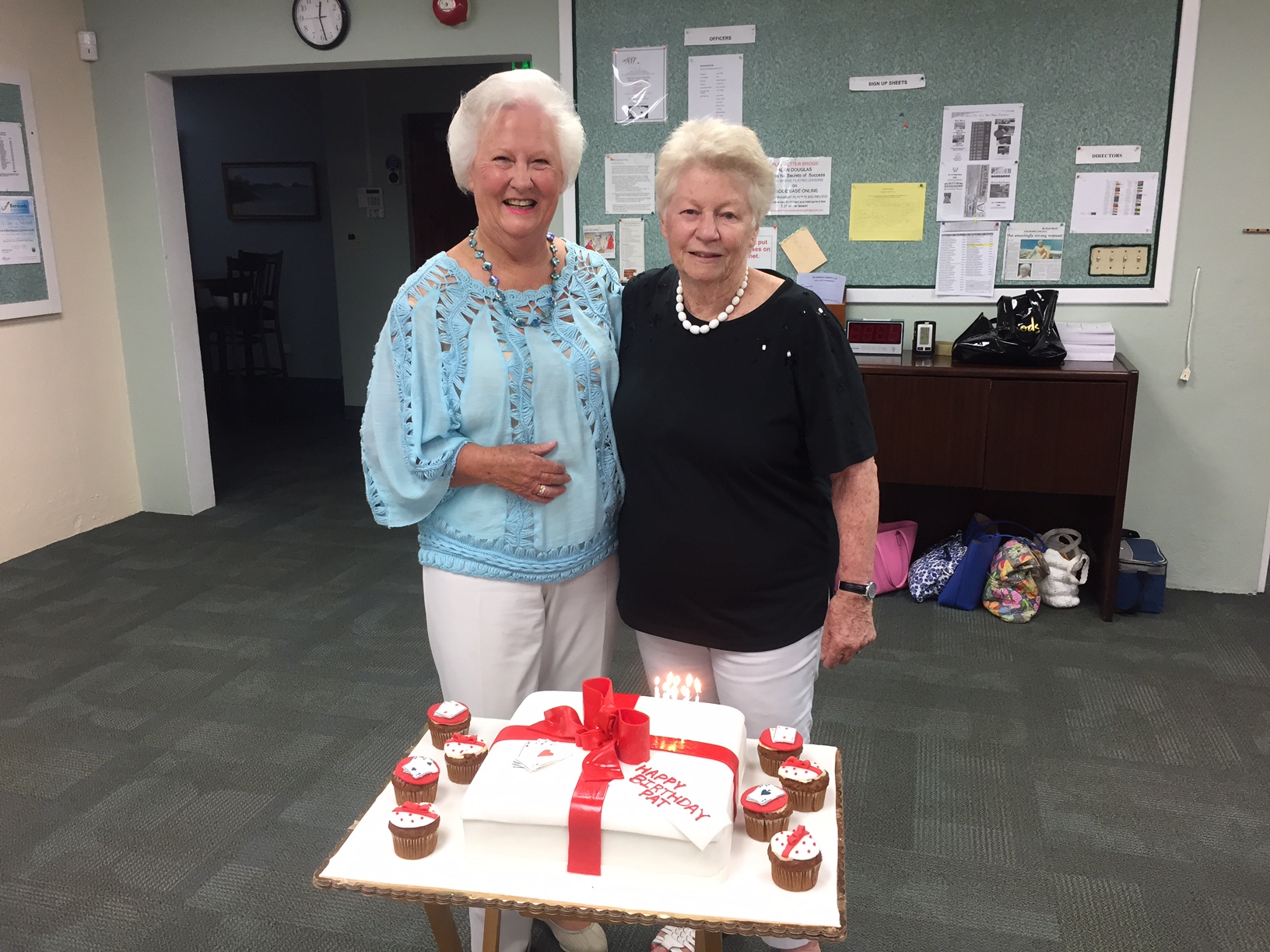 Bubble and Cake Lyn O'Neill's 90th Birthday
The Monday afternoon game 15th May 2017 celebrated Lynn O'Neil's 90th Birthday with some bubbly and cake!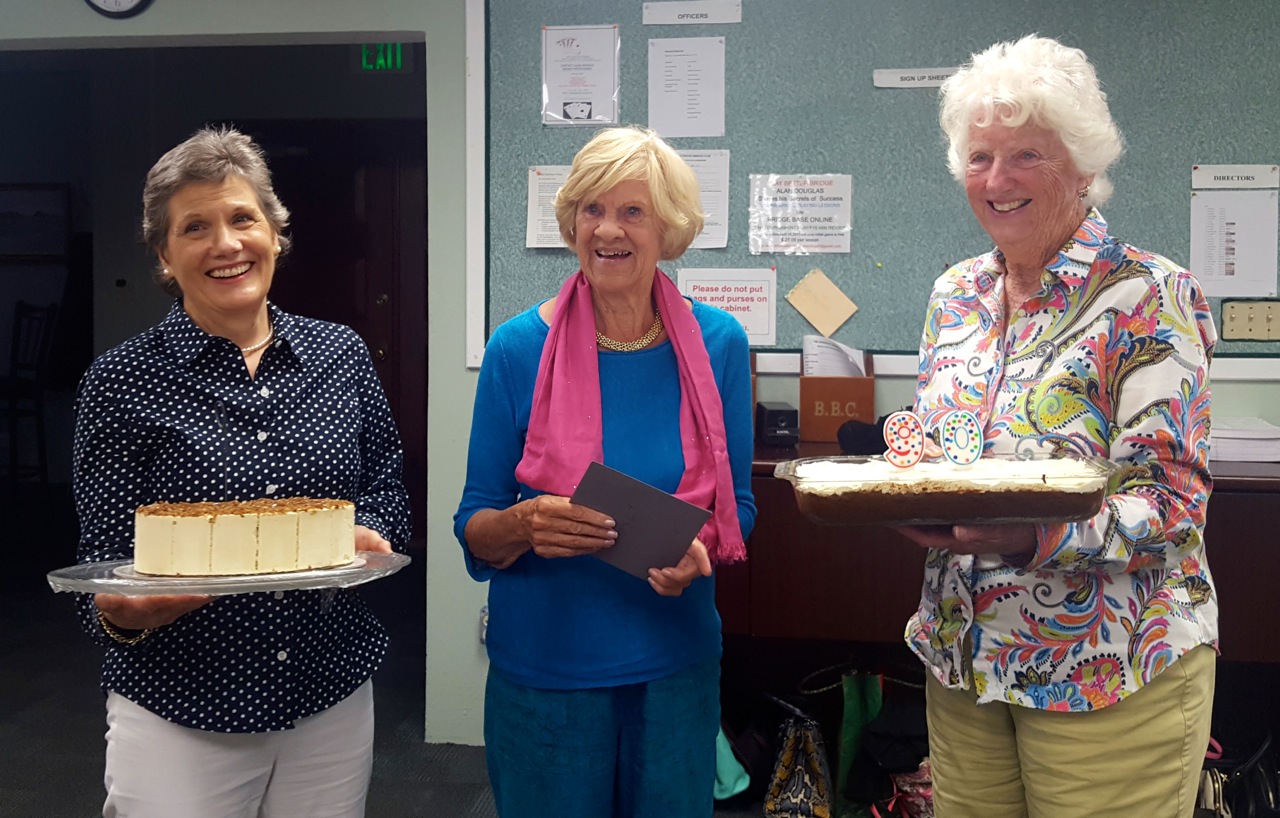 Mixed Pairs Champions 2017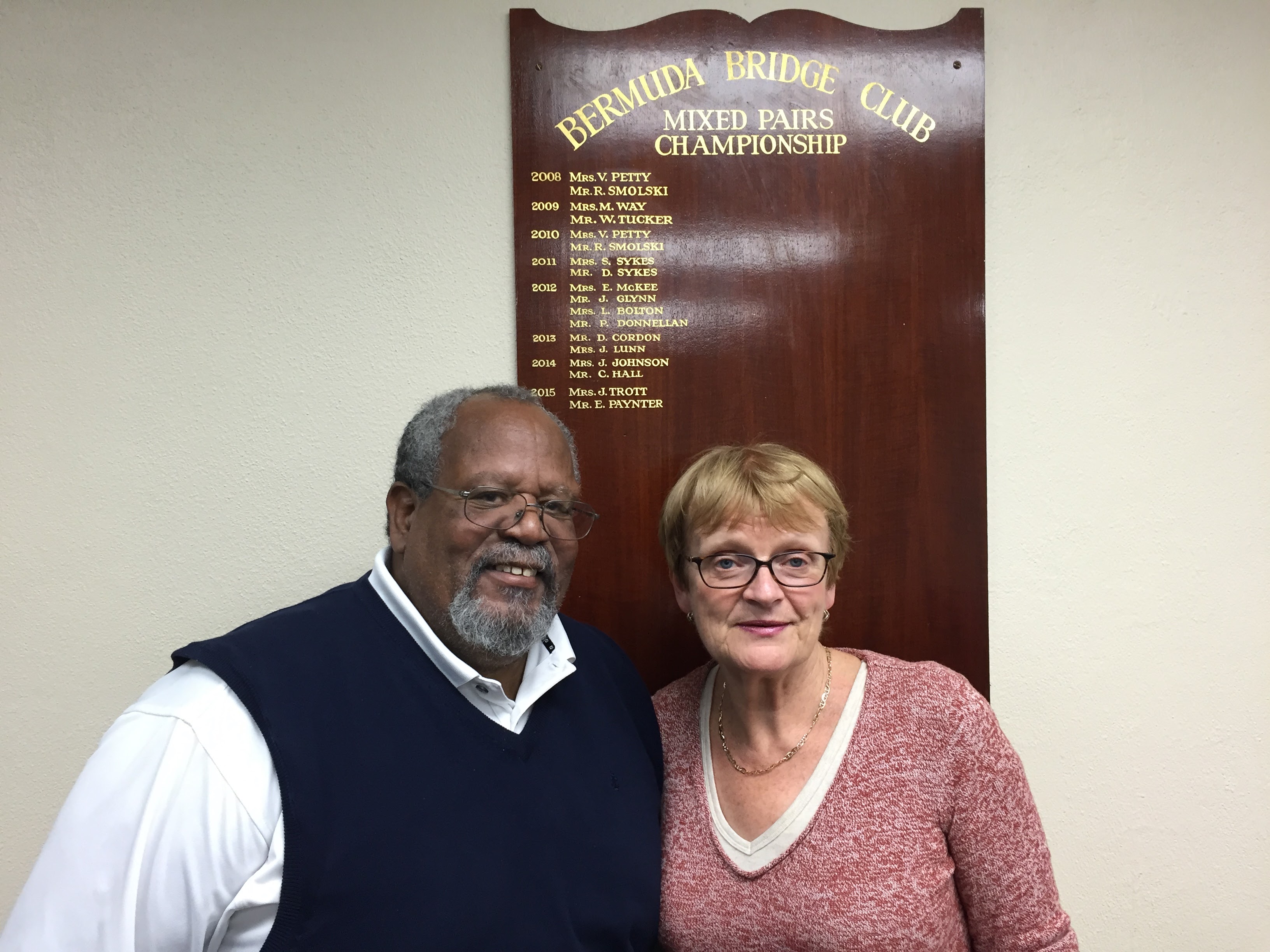 Congratulations to Jane Smith and Alan Douglas on successfully defending their title. Congratulations also to Rachael Gosling and Simon Giffen, prizewinners for first in Stratum B, and to Ruby Douglas and Delton Outerbridge who take the prize for first in C - all well deserved. !8 pairs took part in two enjoyable evenings.
Junior Pairs Champions 2017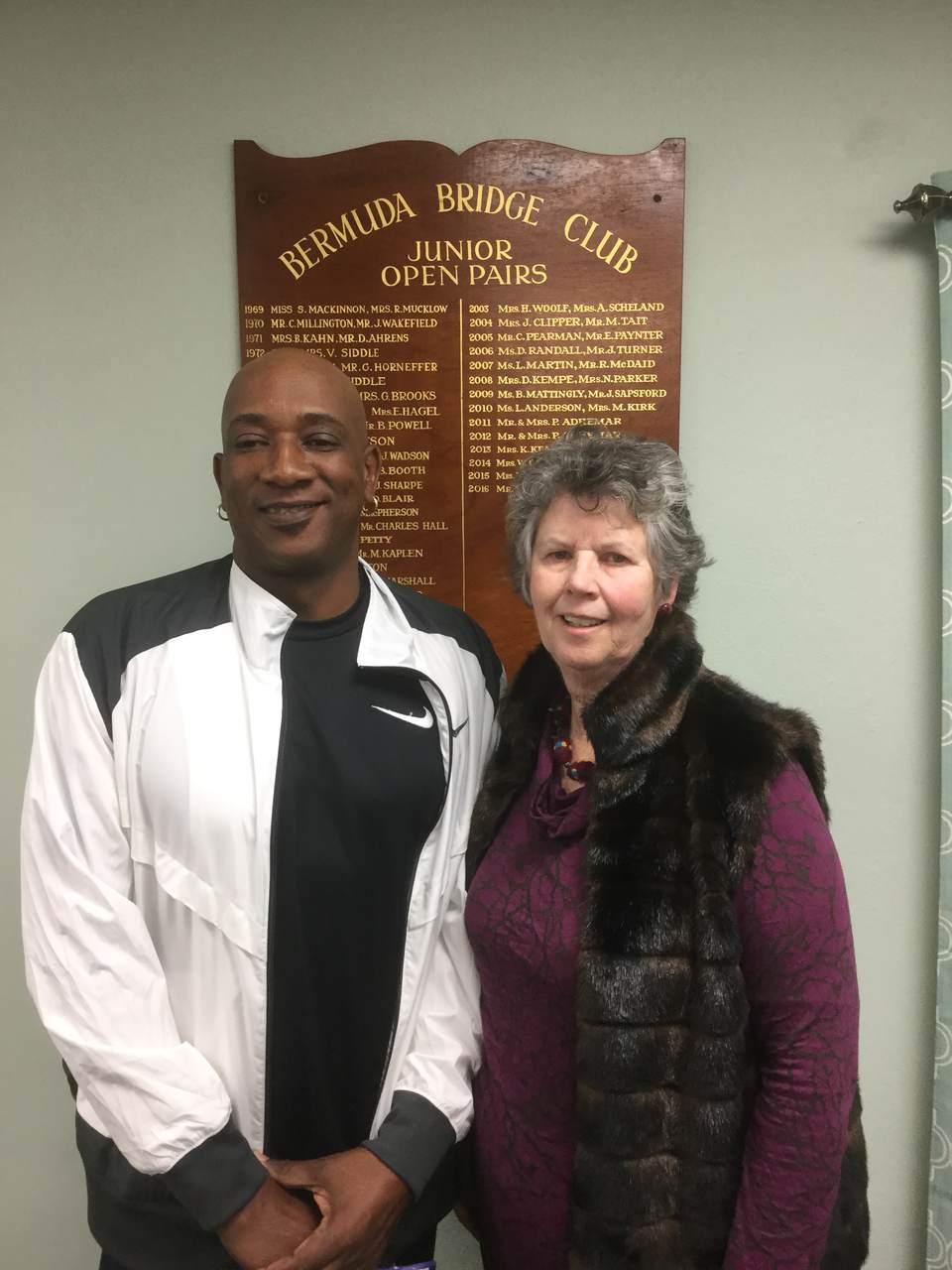 Congratulations to Betsy Baillie and Delton Outerbridge, our Junior Pairs champions for 2017.

They won the first session and built on that lead winning the second session comfortably to take the title. Richard Keane and Mike Viotti had two good rounds for second place. 13 pairs entered, and all contributed to a successful and enjoyable championship.