Upcoming Events  
CLUB OPEN FOR  WEEKLY GAME WEDNESDAYS @ 0930
COVID PROTOCOL APPLIES - Click here
 WEEKLY ONLINE SCHEDULE:
MONDAY and FRIDAY @ 2.20 - OPEN GAMES
TUESDAY @ 7.20 - under 150 MPs
THURSDAY @ 7.20 - OPEN GAME
SATURDAY @ 2.20 - under 300 MPs (under 500MPs on 26 Sept)
Welcome to the Bermuda Bridge Club Website
We are a members' club and the principal bridge club on our beautiful island.   We run an open, stratified duplicate game on Monday afternoon, Wednesday morning, Thursday evening and Friday afternoon.
2019 Open Pairs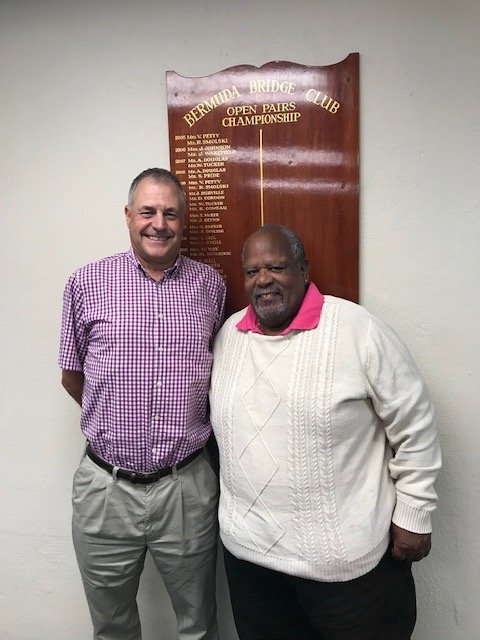 The 2019 Open Pairs took place on Saturday 2nd November with a 2 session event. 16 pairs participated.
Congratulations to the winners, Alan Douglas and David Sykes and well done to Marge Way and Misha Novakovic, who came second and Tony Sauanders and Charles Hall, who came third.
2019 Bermuda Sectional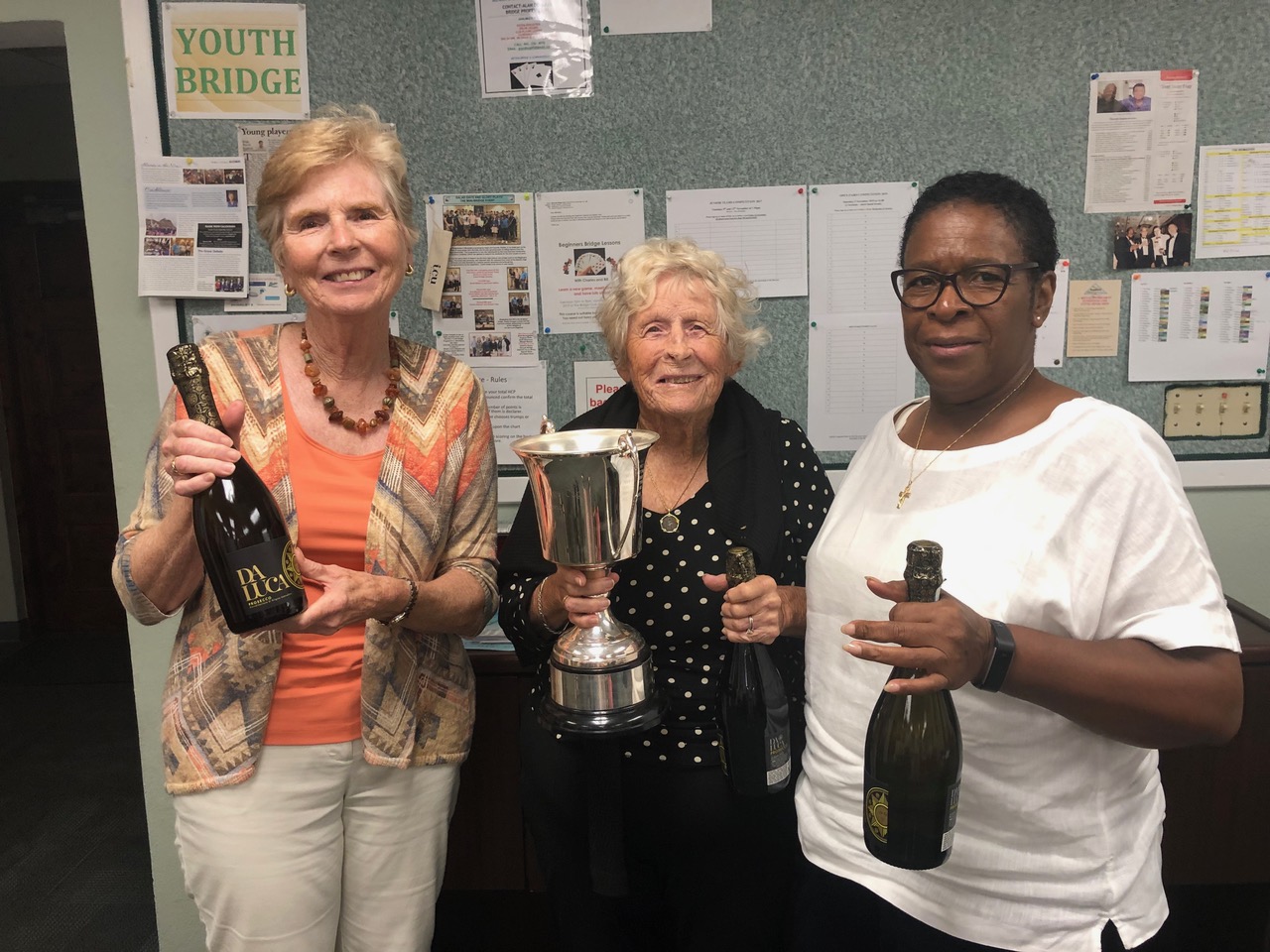 The 2019 Bermuda Sectional was held at the Club from 11-14 October. Congratulations to Margie Way (centre), winner of the Robert Todd Adventures in Bridge trophy for the player gaining most masterpoints in the Sectional, along with the masterpoint winners in the B and C strata - Lynanne Bolton (left) and Lorna Anderson (right).
Happy Birthday Gertie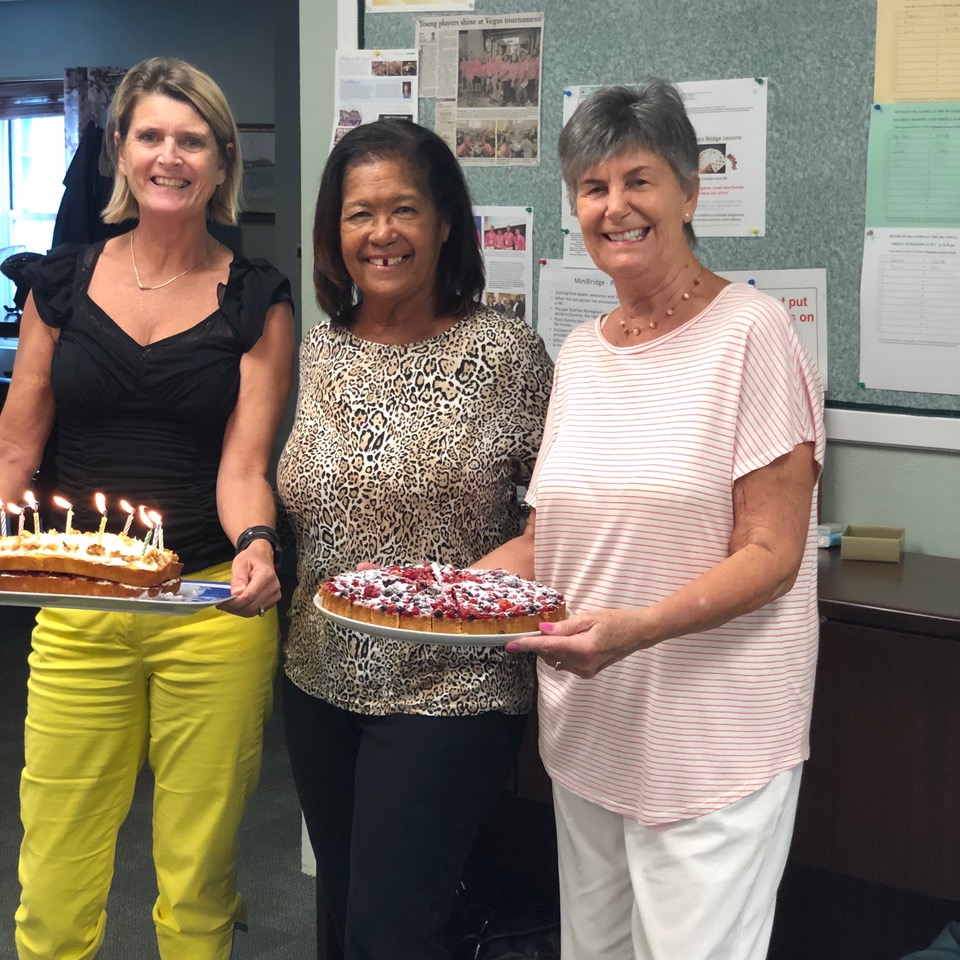 Beginners Lessons