Game Schedule (click here)    
Men's & Ladies' Pairs Championships - Saturday 10th June @ 09.30
Summer Party - Saturday 17th June 6.30pm
Congratulations to those with Over 70% Games
Masterpoint List - click here 
Welcome to the Bermuda Bridge Club Website
We are a members' club and the principal bridge club on our beautiful island.   We run an open, stratified duplicate game on Monday afternoon, Wednesday morning, Thursday evening and Friday afternoon.
Bubble and Cake Lyn O'Neill's 90th Birthday
The Monday afternoon game 15th May 2017 celebrated Lynn O'Neil's 90th Birthday with some bubbly and cake!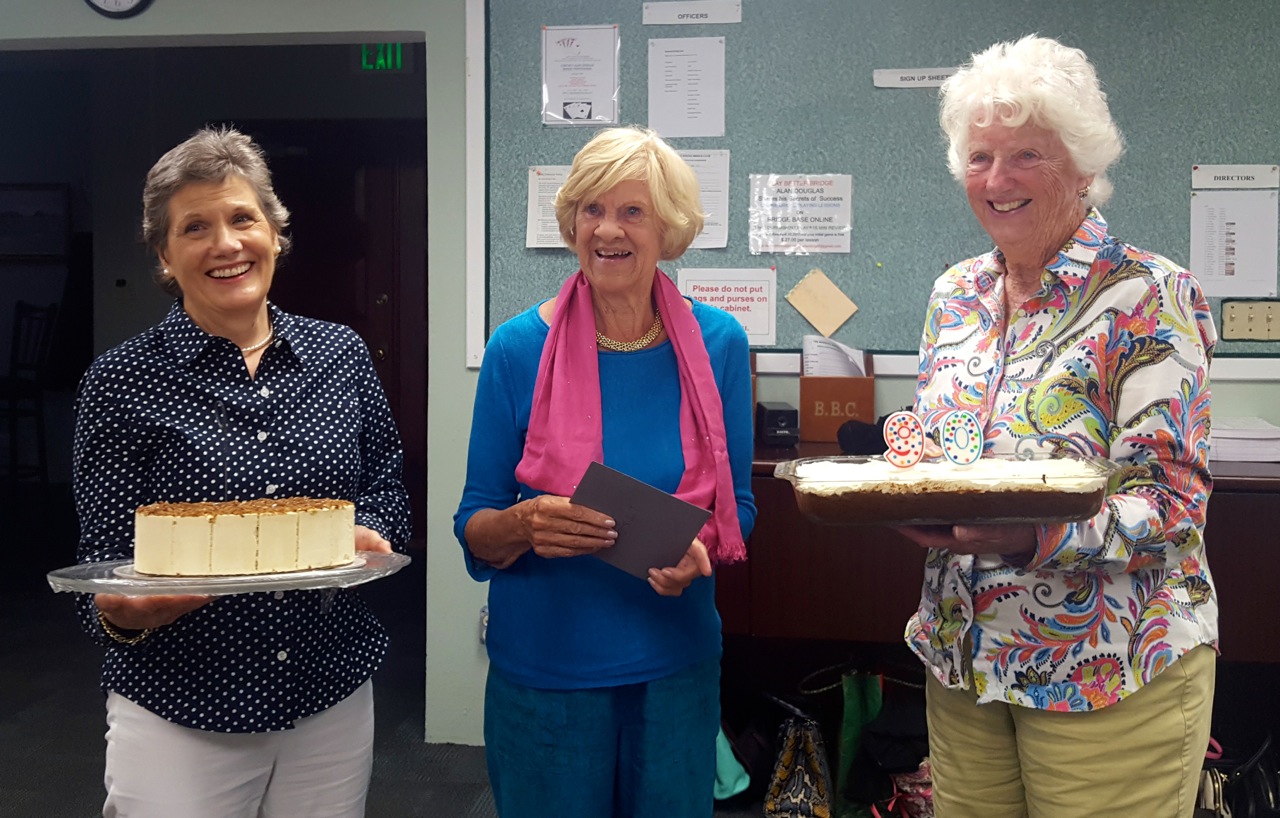 Mixed Pairs Champions 2017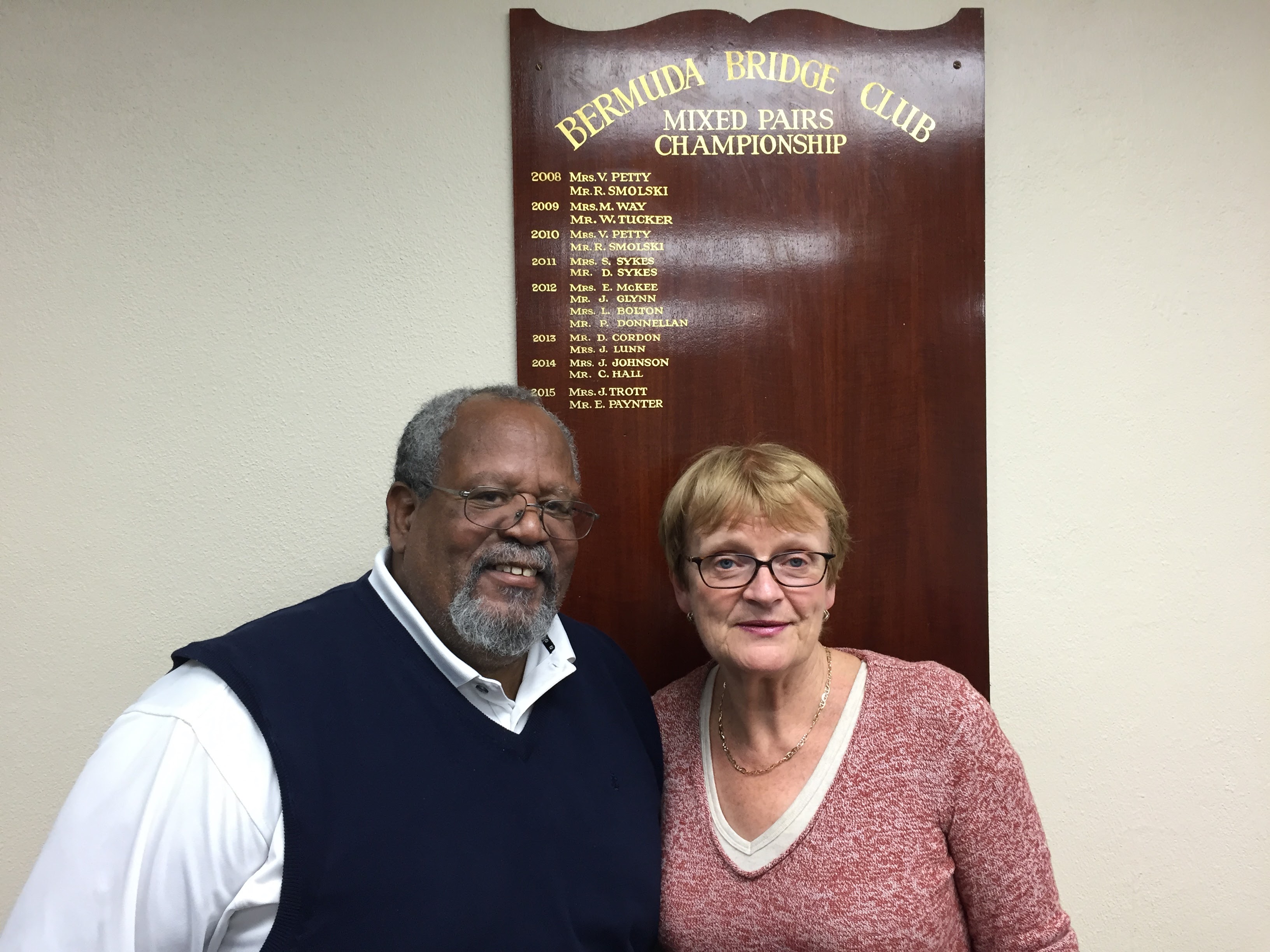 Congratulations to Jane Smith and Alan Douglas on successfully defending their title. Congratulations also to Rachael Gosling and Simon Giffen, prizewinners for first in Stratum B, and to Ruby Douglas and Delton Outerbridge who take the prize for first in C - all well deserved. !8 pairs took part in two enjoyable evenings.
Junior Pairs Champions 2017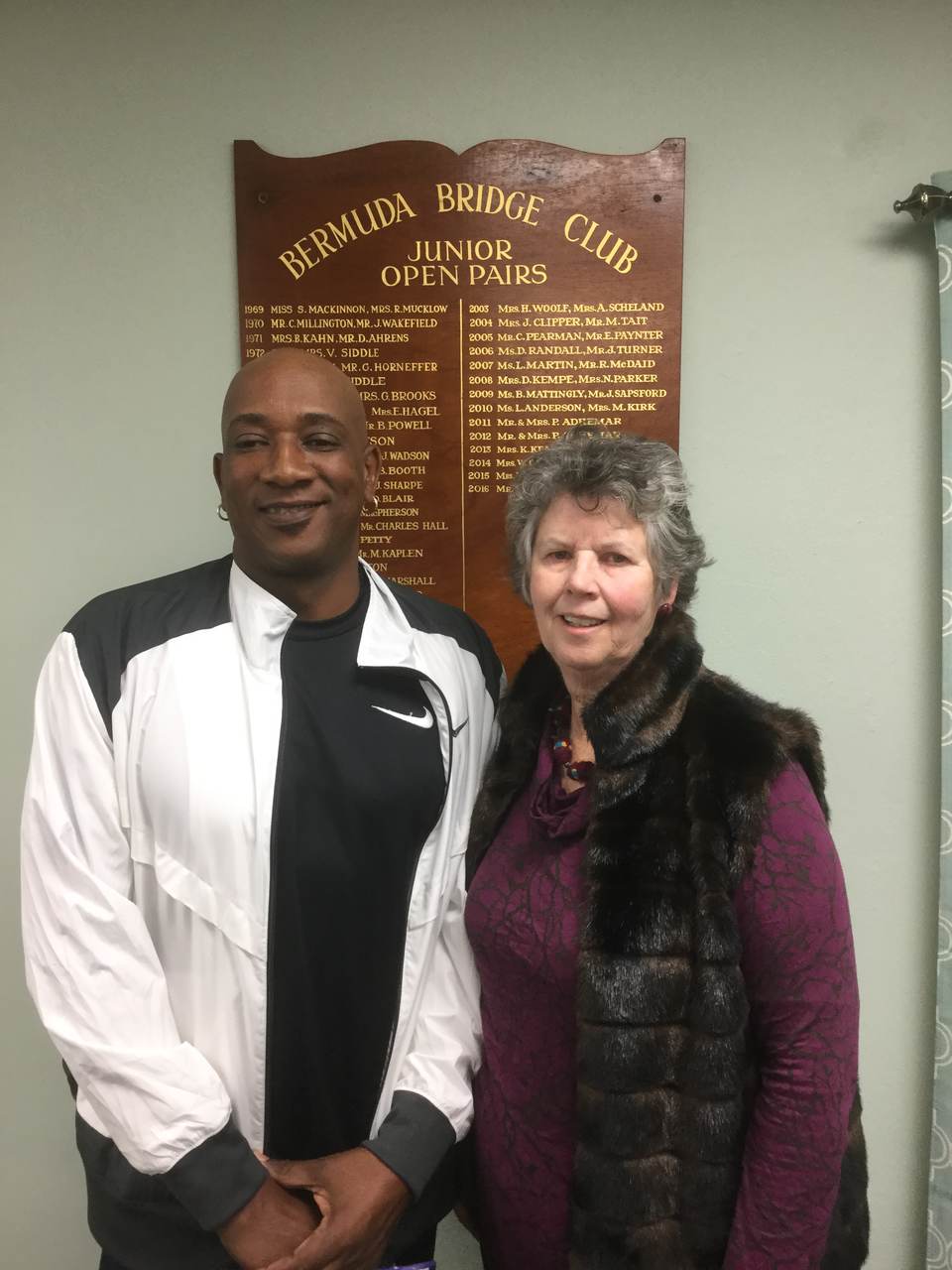 Congratulations to Betsy Baillie and Delton Outerbridge, our Junior Pairs champions for 2017.

They won the first session and built on that lead winning the second session comfortably to take the title. Richard Keane and Mike Viotti had two good rounds for second place. 13 pairs entered, and all contributed to a successful and enjoyable championship.

Ladies' and Men's Pairs Champions 2017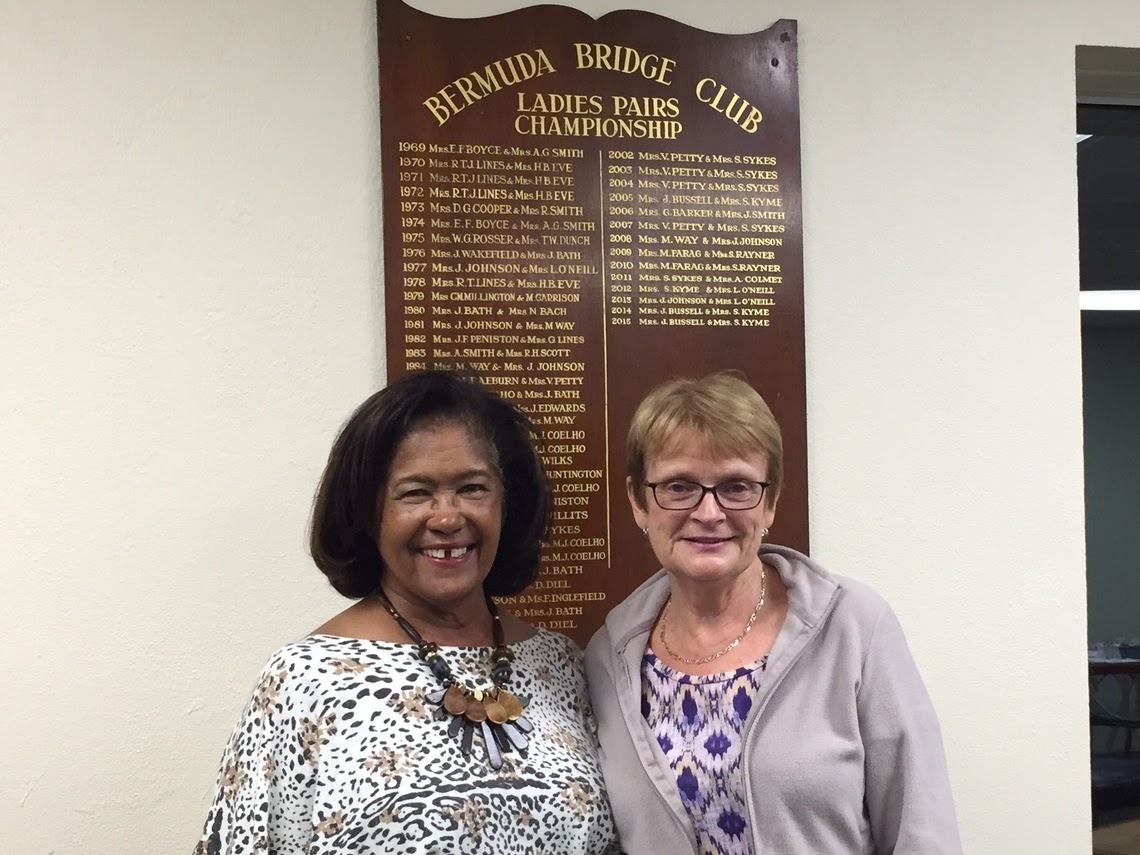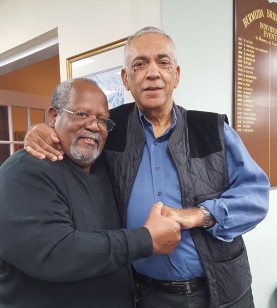 Congratulations to our first champions of 2017 - Gertie Barker and Jane Smith successfully defending their Ladies' Pairs title, while Alan Douglas with Delmont Simmons came from behind to win the Men's title. Well done to all participants, and particularly those more junior players who came out and gave a good account of themselves in tough fields.