Tuesday at 7.00 p.m. (299er game) + Newcomers
For a trial period, THE TUESDAY GAME WILL START AT 7.00 pm
JUNIOR SENIOR EVENING - THURSDAY 2 FEBRUARY @ 7.15
NON LIFE MASTERS CHAMPIONSHIP - SATURDAY 18 FEBRUARY
Congratulations to those with Over 70% Games
Masterpoint List - click here 
Welcome to the Bermuda Bridge Club Website
We are a members' club and the principal bridge club on our beautiful island.   We run an open, stratified duplicate game on Monday afternoon, Wednesday morning, Thursday evening and Friday afternoon.
Bermuda Youth - Introduction to The Team 2017
Ready to play - Day 1 of the tournament.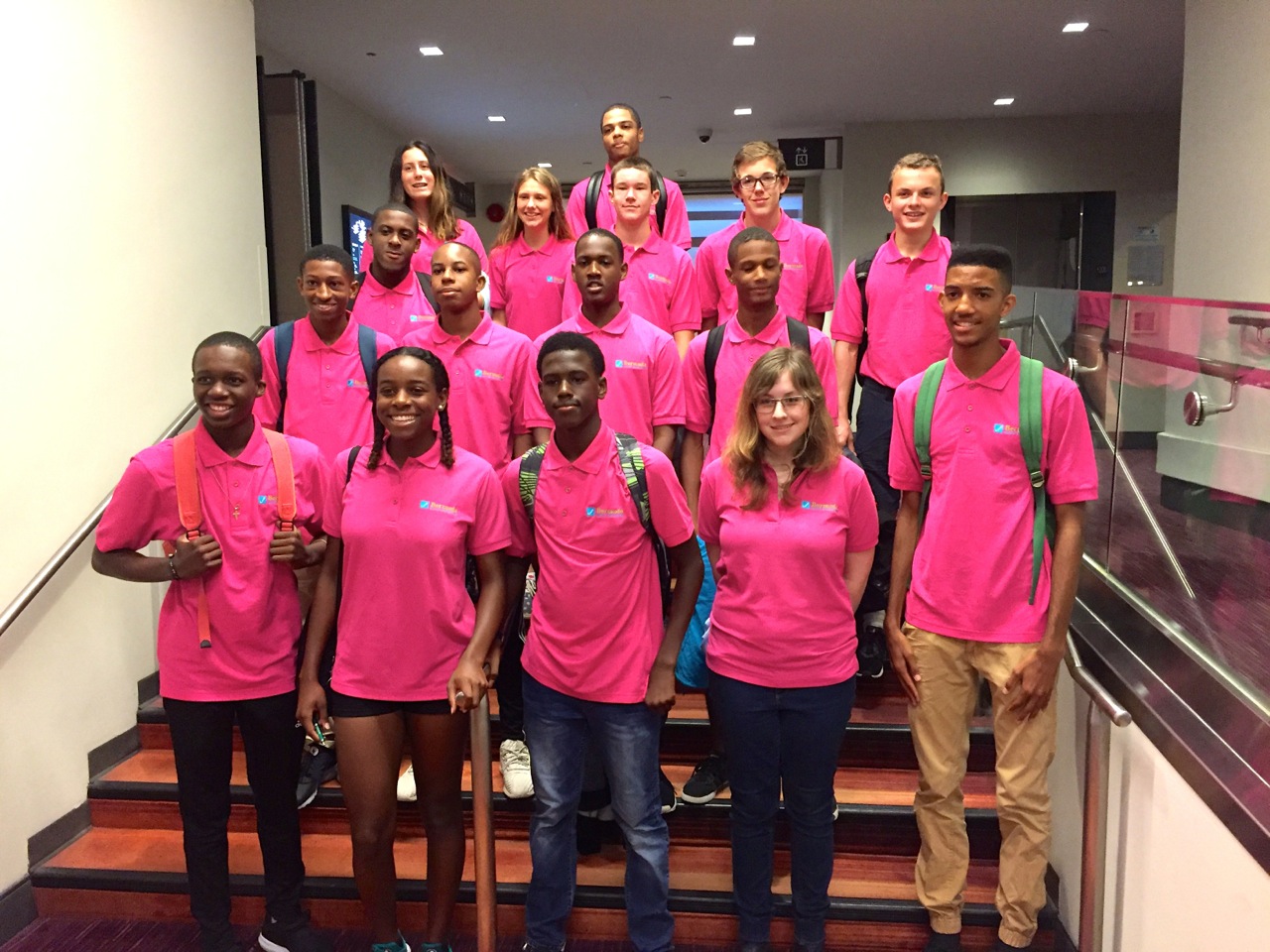 Below shows pictures of each of the pairs and Teams:
Bridge Students head to Toronto Youth NABC 2017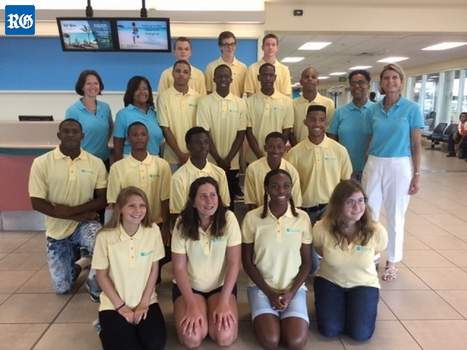 Wednesday 26th July 2017 16 students headed to Toronto to play in the Youth NABC under the leadership of John Burville. There they will play in the Youth contest for 3 days 17-19th July. Check out the article in the Royal Gazette http://www.royalgazette.com/news/article/20170727/bridge-students-off-to-compete-in-toronto
All students showed their love of cards by playing at the airport! and getting in some more bridge practice:
Happy Birthday Pat
The Monday 10th July afternoon game celebrated a special birthday for Pat Siddle. Her partner Gill Gray provided a beautiful cake, complete with bridge cards!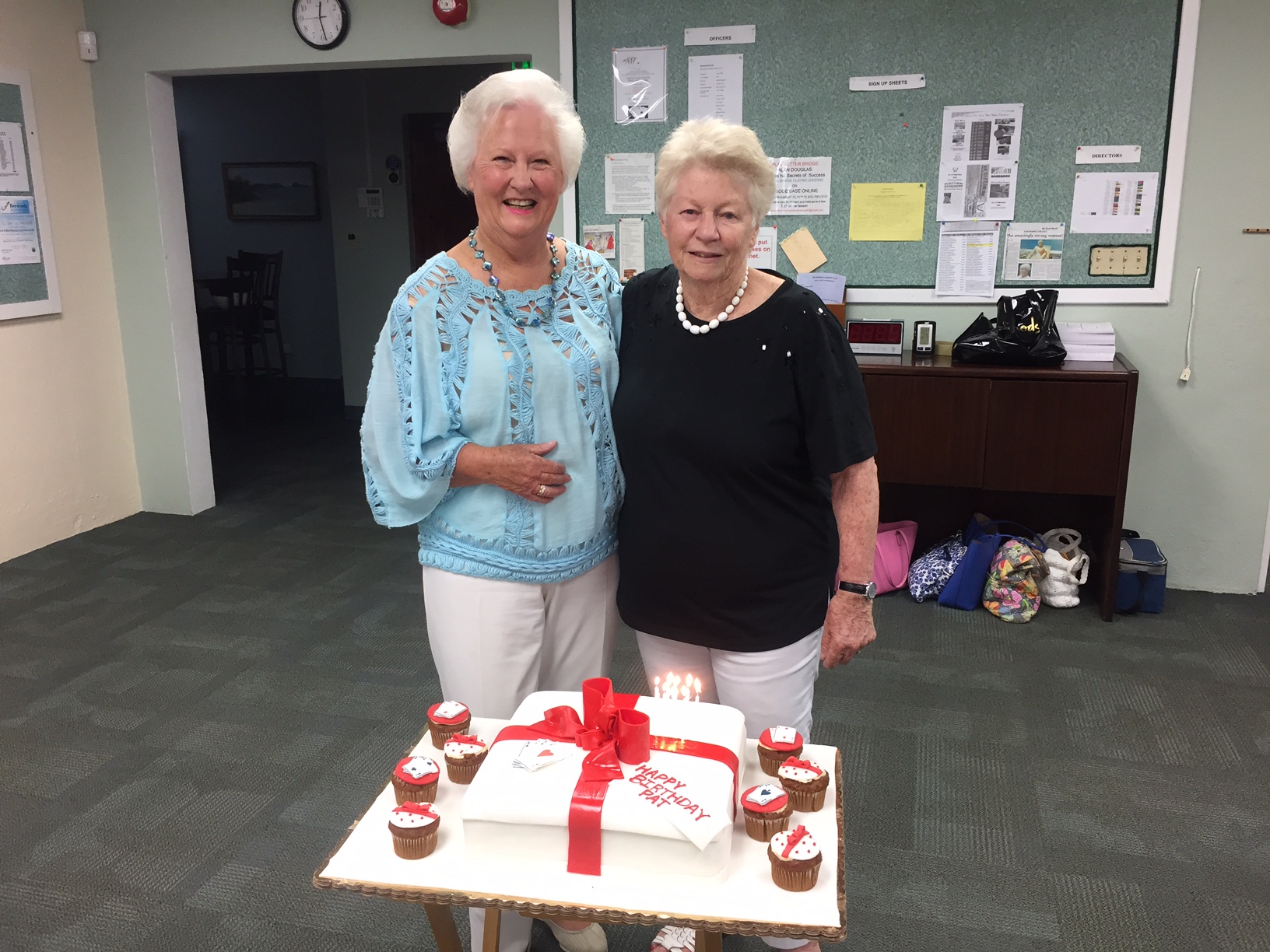 Bubble and Cake Lyn O'Neill's 90th Birthday
The Monday afternoon game 15th May 2017 celebrated Lynn O'Neil's 90th Birthday with some bubbly and cake!